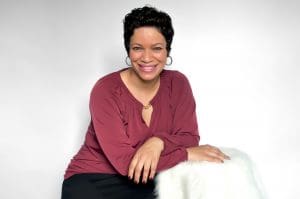 Tell us about yourself and how many books you have written.
I am a intentional writer and reader. Lover of words, thoughts and communicating. I am CEO and a Creative Writing Consultant for In Other Words, By Stone assisting clients with ghost-writing, Bio's, resume', slogans and editing. I have two published projects and working on a journal volume of inspirational quotes and sayings.
What is the name of your latest book and what inspired it?
Reality to Rags to Riches; The Story and Life of an Ex-NFL Wife. I have been asked the question numerous times about my previous lifestyle as a NFL Wife. The interesting perspectives and dialogue about the supposed lifestyle of the rich and famous prompted me to tell my story.
Do you have any unusual writing habits?
I write while listening to "I AM" guided meditation by Wayne Dyer.
What authors, or books have influenced you?
Nikki Giovanni, Billy Alsbrooks, Robert Greene, Maya Angelou, Joyce Meyer, Zane, Rob Lowe, Audacity of Hope
What are you working on now?
Stone Journals- Motivational quotes and sayings
What is your best method or website when it comes to promoting your books?
LuLu.com or Amazon
Do you have any advice for new authors?
Do not take a day off from writing. Even if you are not creating a writing project, continue to journal.
What is the best advice you have ever heard?
"Many receive advice, only the wise profit from it"
What are you reading now?
Stephen King, "On Writing"
What's next for you as a writer?
Creating an online global book club – Sentiments by Stone
If you were going to be stranded on a desert island and allowed to take 3 or 4 books with you what books would you bring?
Blessed and Unstoppable-Billy Alsbrooks
Ali-A Life
Unstoppable- Maria Sharapova
Battlefield of the Mind- Joyce Meyer
Author Websites and Profiles
Angela Marshall Website
Angela Marshall Amazon Profile
Angela Marshall's Social Media Links
Facebook Profile
Twitter Account