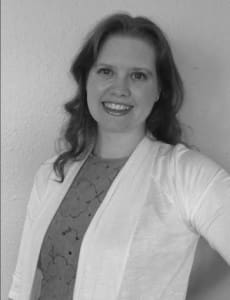 Tell us about yourself and how many books you have written.
Angela Shori is a wife, mother, best-selling author and marketer living and writing in Austin, Texas. By day, she is a Creative Director charged with shepherding a team of copywriters to create unique campaigns for some of the world's top brands. As a reader, her tastes are very eclectic, and that comes out in her writing as well. She has written and published a historical romance, marketing texts, short stories and most recently a children's book.
What is the name of your latest book and what inspired it?
My recent release, A Boo-tiful Halloween, is a fun picture book for ages 2-5. It's a brief, rhyming tale of a group of friendly monsters and what makes them different and unique. While engaging young pre-readers with the bright colors and simple language, it explores the concepts of opposites and differences. It's garnered great reviews on Amazon as well as other blogs. It was inspired by the joy my two children take in most everything, especially Halloween. It's become a requested favorite in our home.
Do you have any unusual writing habits?
As they say, having a baby changes everything. Having two doubles that. As a busy working mom, the time to sit and write grew very scarce and I found that I was exercising that part of my brain by creating stories that my children could appreciate and enjoy. I used to need complete quiet and concentration to write. Now I write around the noise and fun. Most of my recent stories had first drafts in the notes section of my iPhone. A far cry from the dream I once had of typing out the next great novel in an isolated cabin somewhere in the Irish countryside.
What authors, or books have influenced you?
I grew up on Shakespeare and Jane Austen, but my recent influences have come from the amazing children's authors I've been exposed to through reading time with my children. Our favorites are Anna Dewdney's Llama Llama series, Mo Willems' Pigeon and Friends, James Mayhew's Ella Bella Ballerina series, and Jane O'Conner's Fancy Nancy.
What are you working on now?
I created a couple of characters that have turned into alter egos for my little ones. We use the stories to teach lessons and have fun. I'm in the process of getting the first in the series illustrated and hope to have it on the market in the coming months.
What is your best method or website when it comes to promoting your books?
I'm still quite new to the marketing aspect of Indie Publishing, but I've found tremendous help and guidance from many places online. I discovered Awesomegang through a listing on Don Sloan's author blog: https://donsloanauthor.wordpress.com/free-promo-sites-for-authors-2/
Do you have any advice for new authors?
The hardest part of publishing a book is pressing go. It's never going to perfect, but it can be professional. Write from your heart and find an audience. You will control your success or failure.
What is the best advice you have ever heard?
Write every day. This has been said by so many people I wouldn't know who to credit with it, but you get better with practice in almost everything. And read every day. You never know what will inspire or shape your world view.
What are you reading now?
I just finished a great ebook from Pamela Fagan Hutchins called Saving Grace. It was really fun and a nice diversion. I'm also reading James Altucher's Choose Yourself and couldn't recommend it more to an aspiring writer or Indie Publisher.
What's next for you as a writer?
In addition to the children's book series, next in the hopper are a series of travel books for parents with small children and a picture book featuring great women in history. It's important to me to be able to share my view of the world in a manner that my girls can consume and to create strong characters that provide a positive look into who they can be. Raising daughters is a difficult job made more so by antiquated gender roles that are still seen in many media targeted toward children. I want to create a world and an expectation in them that they can be and do anything. And that's the message of my books.
If you were going to be stranded on a desert island and allowed to take 3 or 4 books with you what books would you bring?
A Jane Austen compilation, Sophie Kinsella's Confessions of a Shopaholic, Ludwig Bemelman's Madeline, and Alexandre Dumas' The Three Musketeers
Author Websites and Profiles
Angela Shori Website
Angela Shori Amazon Profile
Angela Shori's Social Media Links
Goodreads Profile
Facebook Profile
Twitter Account