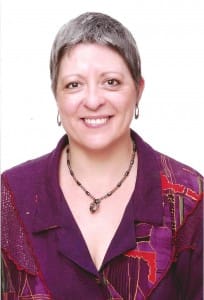 Tell us about yourself and how many books you have written.
When I was forced to leave the workforce in 2000 by the onslaught of MS, I saw this as an opportunity to explore my lifelong desire to write.
I believe that anything is possible and when I write fiction, I lean towards the paranormal. I write about extrasensory powers as if they are commonplace because, in my mind, we are all capable of those gifts.
To date, I am the author of three published paranormal novels, including the award winning The Bond, A Paranormal Love Story. My fourth paranormal novel, A Little Poison – the sequel to Missing Flowers – should be out sometime in 2014.
In late February 2014, I independently published my first non fiction book, On The Right Side, My Story of Survival and Success.
What is the name of your latest book and what inspired it?
My latest work is On The Right Side, My Story of Survival and Success. This book was inspired by the first thirteen years of me having MS. I realized that although I can see the advantages of having a chronic illness and my life rearranged, many people can't. I want to show them that change isn't the end and with a little adjusting, it can lead to better things.
Do you have any unusual writing habits?
I love to put in a CD and listen to music on headphones while writing.
What authors, or books have influenced you?
My paternal grandmother, Katherine Magill, was a big influence on me. So many times when I do things I hope that she would be proud of me.
What are you working on now?
Right now I am working on a career change as a positive energy mentor. This title encompasses the motivational author/speaker/life coach. I am navigating my way around finding ways to promote my self in the industry.
What is your best method or website when it comes to promoting your books?
I have manage to get a lot of support. hints and promotion through Facebook and the people I have met on there.
Do you have any advice for new authors?
Keep writing and remember that the first draft NEVER signifies a finished book.
What is the best advice you have ever heard?
Get an editor!
What are you reading now?
Besides the books on life coaching, I am going to start reading an ARC of a Joss Landry's new book. I'm excited for that.
What's next for you as a writer?
Sometime this year, Saga Books should be publishing A Little Poison, the sequel to the paranormal mystery Missing Flowers. These two books are set in Vancouver and combine the paranormal fiction with historical facts.
If you were going to be stranded on a desert island and allowed to take 3 or 4 books with you what books would you bring?
The Complete Works of Shakespeare – that would take me forever to get through – anything by Stephen King or John Saul. An Ann Rule collection would be good too.
Author Websites and Profiles
Karen Magill Website
Karen Magill Amazon Profile
Karen Magill's Social Media Links
Goodreads Profile
Facebook Profile
Twitter Account