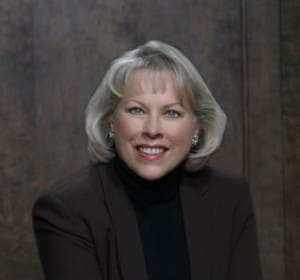 Tell us about yourself and how many books you have written.
I am a lawyer turned historical romance writer. I've written three novels, one novella and two short stories. The 3rdin my Agents of the Crown trilogy is due to be released in early March. All of my stories include real history and real historic figures. My latest, Wind Raven, is set on a schooner (and other places) in 1817 and features a real historic pirate.
What is the name of your latest book and what inspired it?
Wind Raven was inspired by my love of the sea, ships and the idea of a strong willed American heroine, raised on her father's ships with brothers, finding love with a man she would consider something of an enemy, an English sea captain. And the fact that piracy increased after the end of the War of 1812 and the Napoleonic Wars fascinated me.
Do you have any unusual writing habits?
Only that I'm buried in the past and my research as I write.
What authors, or books have influenced you?
The great classic romance authors who wrote the deep historicals: Virginia Henley, Kathleen Givens, Heather Graham, Jan Cox Speas, Teresa Denys, Penelope Williamson and many others. I have a blog dedicated to finding the "keepers" for other readers of the genre. It's Regan's Romance Reviews (http://reganromancereview.blogspot.com).
What are you working on now?
I've left Georgian England for a short detour into the 11th century for a medieval titled The Red Wolf's Prize. It's set in England in 1068, two years after the Conquest, and features a Norman knight rewarded by the Conqueror with lands formerly those of an English thegn. Along with the lands comes an English maiden who King William has betrothed to his knight. But the English maiden hates the Normans for taking her father from her at the Battle of Hastings and vows to defy the Norman king.
What is your best method or website when it comes to promoting your books?
Well, I do have both a blog and a website (http://www.reganwalkerauthor.com) but I am very active on Facebook and Goodreads (since I am a top reviewer for both Goodreads and Amazon) and encourage my readers to find me there (https://www.facebook.com/regan.walker.104) and I also do Twitter (https://twitter.com/RegansReview). I feel more connected with folks on Facebook; it's more personal.
Do you have any advice for new authors?
Yes. Get that first book written. Write what you love to read. Once it's written, get it critiqued and have it read by a few "beta readers" who will give you their candid impression of the story and the characters. Join a few author organizations and learn which publishers are likely to want your book. And if you decide to self-publish, make sure you get your book professionally edited with a good cover. It will make a difference. As you approach publication, get a domain name and set up a website. You can do your own free using Weebly (that is how I did mine).
What is the best advice you have ever heard?
Just keep writing.
What are you reading now?
I'm always reading historical romance. Each month on my Regan's Romance Reviews blog features a different subgenre and I have a dozen "best lists" that I continuously update. February is pirate and privateer month on my blog so I'm reading tales set on the high seas.
What's next for you as a writer?
I will finish my medieval and then I'm on to the prequel for my Regency trilogy. It's titled To Tame the Wind and it takes place in France and England in 1783. There will be ships and a French pirate, too!
If you were going to be stranded on a desert island and allowed to take 3 or 4 books with you what books would you bring?
The Bible, a book on surviving on a desert island, and a novel or two I like to re-read–the long ones.
Author Websites and Profiles
Regan Walker Website
Regan Walker Amazon Profile
Regan Walker Author Profile on Smashwords
Regan Walker's Social Media Links
Goodreads Profile
Facebook Profile
Twitter Account