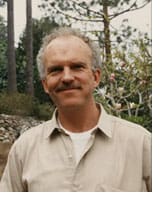 Tell us about yourself and how many books you have written.
I am a novelist in Santa Cruz, California. I have waited 25 years to be able to say that, through a half-dozen careers including my own creative copywriting agency in Vancouver (Canada) and Hawaii, operating an advertising business in Honolulu, and 17 years as a human interface designer in Silicon Valley. It was worth it.
My characters often have a quirky edge, because I see human foibles as the launch points of dramatic conflict. That and my musical ear help me shape dialog and narrative into rhythms of dramatic reveal, turning points, and cadences.
Escape fiction generally satisfies the reader's hunger for vicarious experiences. You know, the cool stuff. Such as glamorous adventure, epic situations, sex and romance, and generaly overcoming an obstacle. I get fiendish pleasure whenever I can spice these situations with wry humor.
I have four published books on Amazon…
"Next History: The Girl Who Hacked Tomorrow" is my latest, a contemporary fantasy. "Angle of Attack: An Adventure in Aviation, Love, and Crime" is a hardboiled mystery about an innocent felon. "The Adventures of Lance Sidesaddle" is a collection of Western noir satire shorts. "Real Writer's Guide to Kindle Publishing," under a pen name, is writer's workbook from my experience publishing on Amazon's KDP platform.
Some of my work, "Next History" in particular, I wrote so that people would gain hope, in a way, or at least think about some fundamental questions about human origins in a new light.
What is the name of your latest book and what inspired it?
Latest novel out this year is "Next History: The Girl Who Hacked Tomorrow." I was reading the creation myths of various cultures, and started to wonder if we got some of those wrong, because they were handed down verbally for so many centuries. I decided to rewrite the Babylonian creation myth just the teensiest bit, to allow for a pair of Supreme Angels, a couple, with a particular purpose in the universe.
Along the way I learned about the roots of the patriarchy and how it degrades women, and a particular goddess who is the patriarchy's scapegoat. Those people are so unpleasant!
Then I learned what a chimera is – fraternal twins that fuse into a single embryo, and among these ideas I had the makings of a plot that goes to the foundations of reality and the roots of the paranormal. Although Next History can be seen as science fiction or contemporary fantasy, it wound up with a surprising love story in the mix.
Do you have any unusual writing habits?
Early in the morning and late in the year.
I seem to get up early full of ideas, and I get my surge of writing momentum as Fall sets in.
Angle of Attack and Next History both took about 3 months to write, another month to polish, then an eternity of promotion, such as this author self-interview. I totally love writing, creating solid characters people can care about, and I enjoy turning commonly-known facts and ideas inside-out to create plot and story.
What authors, or books have influenced you?
I have always liked Larry Niven's books, Neutron Star and A Hole in Space totally hooked me on his writing. Ray Bradbury, yeah, Arthur C. Clarke, James Tiptree Jr., R.A. Lafferty. Never heard of them? Look 'em up, you'll be glad you did.
What are you working on now?
I am working on a sequel to Next History, in which a character actually experiences death and comes back to tell about it.
What is your best method or website when it comes to promoting your books?
I use quite a few sites to promote my Kindle free periods. So far, I have no idea which ones provide the best traffic.
Do you have any advice for new authors?
Try to become educated about grammar, build your vocabulary so you have a good command of word choices. Try to write with flow and with economical sentences. Have faith in yourself and don't stop working to perfect your craft. You have somethign to say and you must learn to speak it well.
What is the best advice you have ever heard?
From Robert A. Heinlein: "Put your work on the market and leave it there until it sells."
What are you reading now?
Just finished "Feral Youth," by Polly Courtney, also "Debt: A Novel," by Rachel Carey.
Author Websites and Profiles
Lee Baldwin Website
Lee Baldwin Amazon Profile
Lee Baldwin's Social Media Links
Facebook Profile