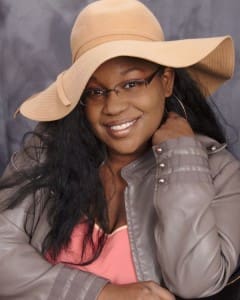 Tell us about yourself and how many books you have written.
About me…I'm the mother of a darling but challenging little girl. She is the ultimate motivation for everything I do. I'm also a publisher and entrepreneur. I knew early on I wasn't cut out for the typical 9 to 5 job so a writing career has truly been a blessing.
During the process of teaching myself to write I've written maybe 10 books and published 2 January 2014.
What is the name of your latest book and what inspired it?
How to Knock a Bravebird From Her Perch was inspired from abusive relationships I witnessed through friends and family members and I've learned the first step to ending the cycle is to admit there is a problem. It's my hope this book can open the door and help empower women to take their life-changing first step.
Do you have any unusual writing habits?
Unusual? Hmm…I'm really careful about what stories I'm exposed to when I'm writing a first draft. I kind of get tunnel vision and lose interest in anything unrelated to what I'm writing.
And I'm a night owl who is easily distracted, so I do my best work at 3 am when everyone is asleep.
What authors, or books have influenced you?
Well, plenty of books have influenced the way I see the world—practically every book I've ever read, but I try not to let them inspire the books I write. I don't think books need re-mixes. I'm an incredibly impatient person and I want to see something new. I want to be introduced to new characters that I've never seen before. So, I try to bring that to my books. I'll take a subject that's familiar and tell a different story with it.
What are you working on now?
Right now I'm working on some short fiction and books 2 and 3 from The Morrow Girls Series.
What is your best method or website when it comes to promoting your books?
Oh, I have no clue! I wish somebody would tell me that! If it's free I'm on that baby. I lean towards Goodreads, I guess but that's really one sided since they discourage authors from contacting people who've added their book or left reviews. I wish they'd friend me because I'm dying to know everything about them. But it's probably a good thing—the separation I mean, because I'm a little too open. I'd probably spill my guts to every single person that messaged me.
Do you have any advice for new authors?
Yup. Find someone who hates to read and try to convince them to read your book. This teaches you about marketing and how to connect with people. Then find someone whose opinion you respect. Someone who is very critical, well-informed, and maybe even a little rude. Ask them to read your book and tell you everything that needs work. If you and your story can survive that then you're ready to go public.
What is the best advice you have ever heard?
Write everyday. It's very simple but it's also challenging, especially when you have kids or you write at home. I got that advice very early on and that's what I did. I wrote every day, all day for 2 years. I didn't take any courses in creative writing. I don't have a degree in English Literature. But I've always loved to read and I love to write.
The second best advice I've heard actually came from me. I was reviewing a friend's story and she was so disappointed that I didn't love it. I told her I'm not supposed to love it. This is your first draft, you're not supposed to love your first draft. How else are you going to get to the final draft?
I say that because I loved then hated the first 5 books I wrote. For years all I did was re-write things. My mom used to make fun of me because I was constantly trying to find new ways to torture my characters. But I'm a perfectionist, that's how we are. You can't expect to get it perfect the first time. That's just setting yourself up for disappointment. Expect it to be horrible, that's what I do.
What are you reading now?
Right now? Nothing, grrrr. My to-read list is just growing and growing. But I just can't read when I'm in writing mode. When I get around to the final drafts then I'll be able to pick up a book.
What's next for you as a writer?
More writing, I hope. I want to get The Morrow Girls Series to stretch over several genres. How to Knock a Bravebird from Her Perch fits nicely in women's fiction but The Boy Scout (A novella) is absolutely urban fiction. So, I'd like to keep challenging myself to blur the lines across genres.
I also want to get the series on the small or big screen. Get it translated into Spanish and available in the international market. I'm so surprised by all the interest I've gotten from people in other countries and I feel awful when they ask me if it's available in their country and I have to say, well… it's on Amazon.
If you were going to be stranded on a desert island and allowed to take 3 or 4 books with you what books would you bring?
The Catcher in the Rye, JD Salinger.
Beloved, Toni Morrison.
a book of poetry by Langston Hughes
and whatever new mystery Walter Mosley has out.
Author Websites and Profiles
D. Bryant Simmons Website
D. Bryant Simmons Amazon Profile
D. Bryant Simmons's Social Media Links
Goodreads Profile
Facebook Profile
Twitter Account
Pinterest Account