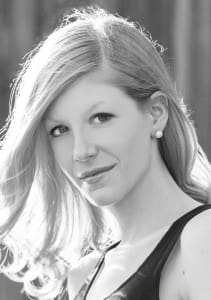 Tell us about yourself and how many books you have written.
I've been a professional writer for about six years now and a fanatic bookworm for thirty (hint about my age). I live in Connecticut and still have a hard time spelling it. I love to sit in a movie theater and watch a story I've obsessed over in print come to life right before my eyes.
I have one non-fiction book about marriage published and am currently working on a book deal for #2!
"The War Inside: Book One in the Horizons Trilogy" is my first published novel. Book #2, "The Gray Horizon", will be released sometime in later 2014. And I'm very excited to signing a book deal right now for another YA science fiction novel I wrote. (Details and names have to be kept quiet until everything is all signed and legal!)
What is the name of your latest book and what inspired it?
"The War Inside" is the title of the novel.
I wanted to write a science fiction/fantasy novel that had a dystopian plot, but that didn't focus so much on how everything falls apart. I wanted it to be about how mankind was going to put everything back together. I'm fascinated by technology and how it's changing our behavior, our daily life, and even our brain synapses. And I'm a total sucker for anything in YA. I think reading and writing YA characters is so much fun because we all feel young at heart, no matter our age. And as heart-wrenching, emotionally difficult, confusing, and terrifying as those teenage years are, they're also years of first love, really caring about others, figuring out the world, discovering new things about yourself, and so on. I love that the characters in The War Inside are teens because they've inherited this broken planet from their parents, they've inherited this disconnected way of living…and yet, they each look inside themselves to figure out how to begin changing things for the greater good.
Do you have any unusual writing habits?
I do, yes. I'm this crazy neat freak, so whatever room I'm going to be writing in must be clean. I will literally spend thirty minutes making sure everything is in place, before I'm able to sit down and write. Something about clutter makes my mind hazy, but a clean room is a nice, calm place to create. I'm so weird.
I also must completely outline a book or a novel, before I begin writing it. The outline is messy, and peppered with typos and grammatical errors, but it prevents me from getting writer's block. One time I decided to start writing a novel without finishing my outline, and I totally regretted it. I got to the middle of the story, scratched my head, and went, "Uh, now what happens?" Having an outline is just part of my Type A/Free Spirit personality mishmash, but it's what works for me.
What authors, or books have influenced you?
Each and every story that I read while I was growing up has influenced me. I read voraciously and every new book that I encounter helps me learn something about writing, story, how to craft interesting characters, flow, dialogue, and so much more. I'm grateful for all the wonderful authors out there, both in the past and today, who inspire me with their imaginations and talent.
What are you working on now?
I'm working on the second book in The Horizons Trilogy, "The Gray Horizon." And I'm also starting a new YA novel about superhero's – with a twist, of course.
What is your best method or website when it comes to promoting your books?
Amazon.com & Goodreads.com
Goodreads.com has all of these awesome groups where passionate readers talk and weigh in on their favorite books. It's a great community to be part of, and a great way to get your name out there. I also just did a book tour with Goddess Fish Promotions and was very pleased with them.
Do you have any advice for new authors?
Don't quit. Keep learning and growing and use every setback as an opportunity to see how you could rock it better next time!
What is the best advice you have ever heard?
See above! "Don't quit."
What are you reading now?
I just finished re-reading "Insurgent" by Veronica Roth and loved it. So my next book will be the ending of the trilogy, "Allegiant."
What's next for you as a writer?
I'd like to challenge myself with writing a novel for adults. I tend to gravitate towards young adult fiction, but I think there are great stories to be told with every audience.
What is your favorite book of all time?
"Lord of the Rings," by J. R. R. Tolkien…those three books blow me away every time I read them. They are true art.
Author Websites and Profiles
M. Kircher Website
M. Kircher Amazon Profile
M. Kircher's Social Media Links
Goodreads Profile
Facebook Profile
Twitter Account