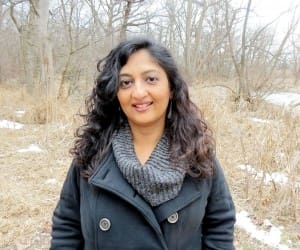 Tell us about yourself and how many books you have written.
Hello there! I've published my first debut novel, Chaysing Dreams, in August of 2013. This is the first of a trilogy. The sequel, Chaysing Memories, will be available soon.
What is the name of your latest book and what inspired it?
My latest book is Chaysing Memories. I am excited that it should be available in April of May of this year! What inspired me? Well, I've always loved to read- ever since I was a little girl. But then you get married, have kids… you know, life happens. So like many, I got really busy with the everyday tasks of life, and neglected doing what I loved- read! I finally picked it back up (actually when Twlight came out). And I haven't stopped reading since. So last year, I wanted to try my luck with writing. At first, it was just to challenge myself. But, the more I got invested in my characters and the story, the more I felt that I needed to publish it. I wanted to share this unique story with the world.
Do you have any unusual writing habits?
I don't think they're too unusual. But my head constantly is coming up with ideas for my story! So usually, I'll just text myself the ideas as they come up- just to be sure I don't forget it when I'm sitting down and writing. I also love listening to music that may really go with a particular scene. The song/music really inspires me and puts me where I need to be to nail that scene. For example, in Chaysing Dreams, in two critical scenes, I used two songs that I absolutely love. These songs fit in perfect with the scenes. So before writing the scenes, I kept listening to them over and over. They were A Drop In The Ocean by Ron Pope and Leave Out All The Rest by Linkin Park. Yeah, music is huge when I write.
What authors, or books have influenced you?
I absolutely love A Thousand Splendid Suns by Khaled Hosseini. But I just love so many books. I've loved the Twilight series, the Hunger Games series, Water For Elephants, Life of Pi… and yes, I was also intrigued by Mr. Grey from Fifty Shades. 😉
What are you working on now?
I just sent my sequel out for publishing. I'm now catching up on my reading, and I'll be starting the third book of the series.
What is your best method or website when it comes to promoting your books?
To be perfectly honest, I'm still learning a lot about marketing. I'm fairly new to all this, so basically, I'm sitting back and learning from experts like you! 🙂 But I do have my own website that I use. www.jalpawilliby.com
Do you have any advice for new authors?
I think when you write, write with your heart and soul. And then when you create the story, go over it countless times until you're satisfied. Then send it to an editor- because trust me, they'll only help improve your story. After the edits return, go over it another hundred times until it's the best that you can do. Trust me, your name is going on it- you want to give it your all.
What is the best advice you have ever heard?
Well I learned that your work is not over just by writing and publishing. You also have to market yourself. And honestly, I've met some of the best indie authors. They are all so helpful and knowledgeable. And now that I've written and published, I have a whole new respect for all the authors out there. It's not easy and it's a lot of work. So really, you have to do it because you love it. Period.
Not sure if I answered the question… but best advice? You better be in for a long haul because your job is not over after the book is published.
What are you reading now?
I just finished Legend by Marie Lu. I will be reading the sequel soon.
What's next for you as a writer?
I will be working on Chaysing Destiny (the final installment of the trilogy). I'm looking forward to writing it because I'm really challenging myself. After all three book are finally out, who knows? We'll just have to see.
If you were going to be stranded on a desert island and allowed to take 3 or 4 books with you what books would you bring?
1. Probably a book on how to survive if you're stranded on a deserted island.
2. A book on how to get help if stranded on a deserted island so I can not be stranded anymore. 🙂
3. A book on which vegetation are safe to eat and which are dangerous (with pictures)
I know they're not fun answers, but I'm trying to survive! 🙂
Author Websites and Profiles
Jalpa Williby Website
Jalpa Williby Amazon Profile
Jalpa Williby's Social Media Links
Goodreads Profile
Facebook Profile
Twitter Account