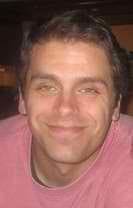 Tell us about yourself and how many books you have written.
Two of my biggest passions have always been creative writing and music. It seemed natural, therefore, to combine the two when crafting my first novel. Broken Birdie Chirpin is essentially a character-driven rock n' roll coming of age tale.
What is the name of your latest book and what inspired it?
Broken Birdie Chirpin is my first novel. It took nearly two years to write. The entire process was the most rewarding creative endeavor of my life; mostly because I became so invested in the characters and their tale.
Do you have any unusual writing habits?
Broken Birdie Chirpin was mostly written between the hours of 4:30 am and 6:30 am.
What authors, or books have influenced you?
I was an English major in college. I read so many classics that I think it burnt me out on the entire fiction genre for a lengthy period of time. I am now usually more inclined to read biographies, history books, etc. Hemmingway and F. Scott Fitzgerald are two legendary fiction writers that jump quickly to mind, however.
What are you working on now?
I am still so invested in Broken Birdie Chirpin that it is difficult to focus on writing another novel. I want Broken Birdie Chirpin to be successful more than anything, and have been spending time learning the promotional end of the process.
I've just recently started working on a collection of short stories, however. While each story is conceptually different, they definitely have a Twilight Zone flavor to them.
What is your best method or website when it comes to promoting your books?
I'll let you know when I figure it out!
Do you have any advice for new authors?
It is probably cliche, but just keep writing. Don't give up on a piece too early. It's hard to fall in love with a project before you really get to know it.
What is the best advice you have ever heard?
Hard work pays off.
What are you reading now?
I am actually catching up on some movies I've been wanting to see. So, there is no book on my nightstand.
What's next for you as a writer?
To be determined.
What is your favorite book of all time?
Broken Birdie Chirpin. I know that I'm biased.
Author Websites and Profiles
Adam Tarsitano Website
Adam Tarsitano Amazon Profile
Adam Tarsitano's Social Media Links
Facebook Profile