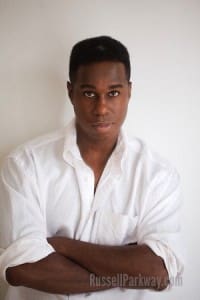 Tell us about yourself and how many books you have written.
I'm a former Indiana Hoosier Track Champion and Canadian Track Team member in the 100 meters, the 200 meters, and the 4×100 meter relay. I've also written several essays on my blog, The Big Picture, one of which was published in the online Op-Ed section of the National Post in early 2009. My debut novel, Pandora's Succession, has received rave reviews from book reviewers, and from espionage and from thriller fans. Unsavory Delicacies and the recently released thriller, Chill Run, have also been well received by thriller and mystery fans. I currently live in Montreal, Quebec.
What is the name of your latest book and what inspired it?
Chill Run is my latest novel. The inspiration behind it was the Norbourg scandal that rocked Quebec similarly to the way the Bernie Madoff scandal impacted investors in the United States. I also poked fun at celebrities who gain fame, and certain politicians who gain infamy, through scandals and publicity stunts. Throw in an author who's having difficulty selling his books and you have the perfect mash-up.
Do you have any unusual writing habits?
Don't we all? lol. I tend to edit too much as I write, which slows things down. There's nothing wrong with being meticulous, is there? lol.
What authors, or books have influenced you?
Vince Flynn, Barry Eisler, and Joseph Finder were a huge influence for my love of the spy genre. In fact, until I had read Term Limits by Vince Flynn, I never thought action-thrillers existed in books, but only in movies. Lately I've been drawn to the works of Eric Jerome Dickey. He has such a powerful poetic author's voice in his works. It's no wonder the ladies are crazy about him. I've been reading more of his books in order to help evolve my own author's voice.
What are you working on now?
I'm currently working on THE DEMETER CODE–the sequel to PANDORA'S SUCCESSION. I'm currently 87% done with the first rewrite/edit. All I'll say about it is that it'll reunite CIA operatives, Ridley Fox and Nita Parris, and even have a character from UNSAVORY DELICACIES. The story will be a lot deeper than its predecessors, and will have enough plot twists to keep readers guessing.
What is your best method or website when it comes to promoting your books?
I love to engage with readers in discussions on my Facebook page (Russell Parkway or Russell Brooks Thriller Author), and sometimes I hosts contests where the winner could win a free copy of one of my books.
Do you have any advice for new authors?
Be persistent and persevere. The payoff will eventually come.
What is the best advice you have ever heard?
Joseph Finder once told me that it's important to keep writing. Even when you finish your novel, write a blog post, an essay, anything. It's important to keep doing so in order to improve your craft.
What are you reading now?
Dead of Alive by Tom Clancy.
What's next for you as a writer?
Once I'm finished with THE DEMETER CODE, I'm going to work on getting my books translated into graphic novels. The next step would be screenplays, and keep my fingers crossed that someone will see the potential in them and invest in me.
What is your favorite book of all time?
A TIME TO KILL, by John Grisham
Author Websites and Profiles
Russell Brooks Website
Russell Brooks Amazon Profile
Russell Brooks Author Profile on Smashwords
Russell Brooks's Social Media Links
Goodreads Profile
Facebook Profile
Twitter Account
Pinterest Account