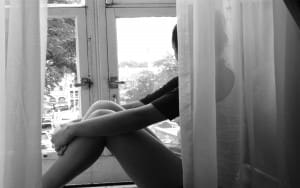 Tell us about yourself and how many books you have written.
I grew up in the small town of Norwood, NJ where I still live with my family. It's really comforting knowing the ins and outs of the town, but I can't wait to explore a new area outside of my comfort zone!
Tormented Soul is my debut novel and it is the first of the Storm Trilogy.
What is the name of your latest book and what inspired it?
The name of my book is Tormented Soul, it's the first installment of the Storm Trilogy. I'd always known I wanted to write a book about faeries because of the Art of Amy Brown. I love her paintings and whenever I wanted to start working on a story, they were the first things that came to mind. There's so much character behind them! Once I knew I wanted to go with faeries, I started to do more research about them from what I already knew and found some really interesting things. As I got further and further into the stories plot, I was able to explore more mythical creatures and more twist and turns than I had originally planned.
Do you have any unusual writing habits?
I wouldn't say it was unusual, but I always have coffee by my side with the right soundtrack. I don't know how anyone else writes without music. It sets you in a certain mood and helps make the story flow when I'm writing. I have different playlists for various characters and certain songs I listen to while writing action scenes. It's a lot of Florence and the Machine and Daughter though.
What authors, or books have influenced you?
The Outsiders is still my biggest influence since elementary school. I write young adult fantasy, but I just love the idea that someone who was in high school could write such an inspiration book. S.E. Hinton is incredible and her book is so powerful. She's hands down my biggest writing influence.
As far as authors or books in my genre, I'd say Susan Ee, Michelle Hodkin, and Cassandra Clare.
What are you working on now?
I just finished the second draft of the Sequel to Tormented Soul called Fallen Warrior. I have a few more edits to do with that before it's ready, but I do have some other ideas simmering in the back of my mind.
What is your best method or website when it comes to promoting your books?
That's a tricky question. Twitter is one that gets the word out quickly, but I think Goodreads really helps too. You can easily do a giveaway and get readers interested in adding your book.
Do you have any advice for new authors?
If you plan to self publish, start promoting yourself right away. Generate some kind of name for yourself before you publish.
Also, it takes a lot of time and leg work before you get to where you want to be, so don't lose faith.
What is the best advice you have ever heard?
So far, it would be when my sister continued to tell me to keep going. When I first started my story I would ask her nonstop if it was good and she would always say keep going. It eventually got to the point where I didn't have to ask her anymore and just did it.
What are you reading now?
Abandon by Meg Cabot while I wait for Susan Ee's End of Days to come out.
What's next for you as a writer?
I've been going to events around my area and plan on continuing that while I work out all the kinks for Fallen Warrior. I'm hoping that will come out sometime in the fall of 2015 so I can start working on the final book. After that, I have several other ideas swirling around in my brain.
If you were going to be stranded on a desert island and allowed to take 3 or 4 books with you what books would you bring?
The Outsiders by S.E. Hinton, Two-way Street by Lauren Barnholt, and some type of survivalist book so I don't eat the wrong type of berry like in Into the Wild.
Author Websites and Profiles
Dylann Rhea Website
Dylann Rhea Amazon Profile
Dylann Rhea's Social Media Links
Goodreads Profile
Facebook Profile
Twitter Account