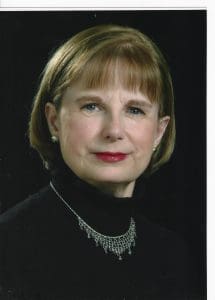 Tell us about yourself and how many books you have written.
I won awards for my writing in high school and university — then I realized that life is serious, I got married, had kids, and became a college prof. When my second college textbook on Ethics was published by Pearson/Prentice Hall, I finally realized that what I really wanted to do was write fiction! So I quit my job and wrote. I currently have 4 published fiction books– a short story collection titled "Connections"; a science fiction novel titled "Walls of Wind"; and two award-winning young adult novels titled "The Occasional Diamond Thief" and "The Salarian Desert Game". My forthcoming novel, "The Sorrow Stone", will be my first historical fiction novel, although I have another HF novel with my agent and a third in the writing stage.
What is the name of your latest book and what inspired it?
The Sorrow Stone is coming out in October 2017. Years ago I was at a talk by a midwife who mentioned finding in her research an old superstition that a woman grieving the loss of her child could alleviate her sorrow by selling a nail from the child's coffin to a traveling peddler; this was called "selling your sorrow". The idea captured me immediately, but it was years before the novel in its final form was finished.
Do you have any unusual writing habits?
I need absolute silence to write, and I am a night-owl, so my best writing time is between midnight and 3:00 am. Sometimes I've felt embarrassed when people catch me sleeping in until 11:00 am, but I was excited this summer to visit the Dostoyevski museum in Saint Petersburg and learn that this author whom I have long admired, also needed silence to write and therefore wrote from midnight till 4:00 am. when his wife and children were asleep. I feel vindicated!
What authors, or books have influenced you?
Feydor Dostoyevski (The Idiot), Joseph Conrad (Heart of Darkness), Shakespeare, Chaim Potok, C. S. Lewis (The Narnia books), Anne McCaffrey, O.S. Card (Ender's Game), Suzanne Collins (The Hunger Games), to name a few. I could really go on and on…
What are you working on now?
My third Historical fiction novel. I find Europe in the 12th Century a fascination period of history. You couldn't make up anything to match the real stories that happened in those times. Great to read (and write) about — awful to live through!
What is your best method or website when it comes to promoting your books?
I've learned a lot from people like Mark Dawson, Nick Stephenson, Dereck Murphy. I think the most useful online marketing for me has been teaming up with other authors in joint promotions, but I really love speaking at writers' conventions and offering writing workshops, although really, neither of those are cost-effective marketing. But people helped me when I was starting, and I like to pass on that help to emerging writers.
Do you have any advice for new authors?
Don't send off (or self-publish) your book until it's as good as you can make it — find people who will ruthlessly critique your first 3-4 drafts.
Learn everything you can about writing — both the craft of writing and the business and marketing side of it.
What is the best advice you have ever heard?
Some people begin as really great storytellers – and they have to learn to write well.
Some people begin with a beautiful writing technique – and they have to learn to tell a good story and tell it well.
Until you can do both, you're not a writer.
What are you reading now?
Check me out on GoodReads to find all my reading.
What's next for you as a writer?
I am half-way through the second Historical Fiction novel in a trilogy, with the final book waiting, and I have another science fiction novel that I've sketched out and want to write when this historical trilogy is completed.
If you were going to be stranded on a desert island and allowed to take 3 or 4 books with you what books would you bring?
Lined blank paper – thousands and thousands of pages of it, and a ton of pens (and pencils for when they all run out of ink). But really, I'd insist that the island have internet access, if nothing else, and bring my laptop to write on.
Author Websites and Profiles
J. A. (Jane Ann) McLachlan Website
J. A. (Jane Ann) McLachlan Amazon Profile
J. A. (Jane Ann) McLachlan's Social Media Links
Goodreads Profile
Facebook Profile
Twitter Account