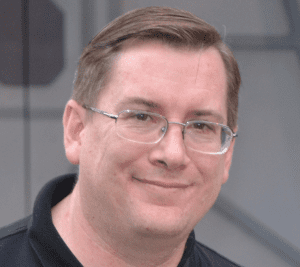 Tell us about yourself and how many books you have written.
I've been a science fiction/fantasy fan for ages. I am a technology guy and writing stories about future or even new fantasy worlds was always something I wanted to do. When I was growing up, one of the first books I read was the complete works of Sherlock Holmes by Sir Arthur Conan Doyle. To me, Doyle's writings were mystery/detective stories, they were fantasy set in Victorian England. After reading so many books over the years, I had plenty of ideas for something of my own, but never had the nerve nor the time to actually follow through with it. One day, I was helping move some boxes from my parents' home, when I happened upon a box with one of my old short stories. It was titled, "Into the Black". I decided there and then I was going to write. Today, Embrace, the first book of my science fiction series, The Epherium Chronicles, has been published by Carina Press. The second book of the series, Crucible, will be released on May 26, 2014.
What is the name of your latest book and what inspired it?
The current book of my debut science fiction series, The Epherium Chronicles, is titled Embrace. It was inspired by a short story I wrote several years ago, but many aspects of the characters come from things I've experienced. The main character, James Hood, has a love for playing chess. The security officer, Maya Greywalker, is a genetically altered human who was modified to fight a disease similar to Parkinson's, which my father currently suffers from. I based the chief engineer after, Thomas Edison, a terrific inventor, but not a great personality.
Do you have any unusual writing habits?
I have a full time and very busy job, as well as a family. So my writing time is generally in the evening when everyone is asleep. The only other time have to write is on planes or in a hotel room when I'm travelling.
What authors, or books have influenced you?
There are several authors and their works that have influenced me. I've mentioned Sir Arthur Conan Doyle, but JRR Tolkien,C.S. Lewis and Mary Shelley were early favorites. More recent fantasy and sci-fi authors I really love to read are Margaret Weis, Tracy Hickman, R.A, Salvatore, Jim Butcher, Isaac Asimov, Ray Bradbury, Robert Jordan, and Micheal A. Stackpole.
What are you working on now?
I working on book three of the series. It's title is Echoes. I have two other book series I have mapped out, not just in my head, but in a spreadsheet. I just have to find time to put the story on the pages.
What is your best method or website when it comes to promoting your books?
Facebook does well and I've found good success getting exposure with Google+. I am in process of doing a book blast which will take part on several blogs and later a blog tour when Crucible is released. I've have to let you know the results from that.
Do you have any advice for new authors?
Read what you love and things you wouldn't consider, just to see how they flow. Take notion of style when you write. Don't get discouraged. We all do. Write, read it. Fix, then write more. Take time at the beginning to plan. I've tried to National Novel Writing Month from scratch and that was an epic fail. I wasted half the month doing character development and scene placement.
Writing is like golf. Chi-Chi Rodriguez said that golf is game of never ending improvement. You are never as good as you want to be and we all need constant practice.
What is the best advice you have ever heard?
Not everyone will like what you create. Just take it as gospel. Don't get frustrated and discouraged, but treat it as moment to connect and find out why. Get feedback. It's crucial. It may not change what you have, but by building the connection you might see something in a different way than you did before and turn a critic into a future fan.
What are you reading now?
Michael J Sullivan's Theft of Swords and Brent Week's The Black Prism are on my Kindle. I've almost finished the first book. I want to get The Black Prism read soon, because Jim Butcher's next Dresden Files novel, Skin Game, is coming in May.
What's next for you as a writer?
Once I finish Echoes, I plan to start on one of the other series I have mapped out. I need to get with my agent find a publisher and also map out scenes for Books 4 and 5 of The Epherium Chronicles. If I can do all that, work, spend good quality time with my family, and no go completely insane, I can call this a victory.
If you were going to be stranded on a desert island and allowed to take 3 or 4 books with you what books would you bring?
The Bible is the first one. As a Christian, it would be a constant source of strength as I would search for rescue. The Complete Works of Sherlock Holmes would be another. If anyone could analyze and deduce a way off that island, it would be him. My old Boy Scout handbook would be a welcome survival guide. I would definitely need a book to help my mind escape the current surroundings. It would have to be Douglas Adam's Hitchhiker's Guide to the Galaxy.
Author Websites and Profiles
T.D. Wilson Website
T.D. Wilson Amazon Profile
T.D. Wilson's Social Media Links
Facebook Profile
Twitter Account