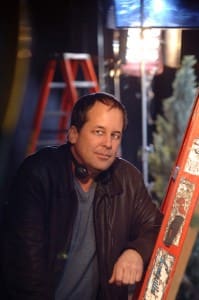 Tell us about yourself and how many books you have written.
I'm an adventurer, and a political activist who practiced law for over 30 years. I'm now working on my eighth novel and have written two non-fiction books.
What is the name of your latest book and what inspired it?
. In my latest novel, "Killer.com," I thought it may be interesting to examine the possibility of an Internet bully or cyber mob hiring a hit man anonymously through the Internet. I thought that this would be a unique idea, but, upon delving into the macabre world of the Dark Net, I realized that it was not. Most of the sites where I found for murder-for-hire were probably scams or were set up by law enforcement to catch would-be conspirators, but the concept is definitely not an original one. However, the story is original and I think you will like it.
Do you have any unusual writing habits?
That depends what you mean by unusual. I like to weave my stories around an important issue, like police brutality, The Patriot Act, or bank fraud, for example. That way, the reader comes away not only having read an exciting story, but with more knowledge than they had before they picked up the book.
What authors, or books have influenced you?
My favorite books are the classics, by authors like Oscar Wilde, Charles Dickens, and John Steinbeck. I also like Ray Bradbury. Currently, I am influenced by the writers in my own genre, like Paul Levine. I love his use of language and wry sense of humor.
What are you working on now?
You might call it a labor of love. Several years ago, my dad was diagnosed with Alzheimer's disease. He gave me an unfinished manuscript of his and asked me to work on it. It was his first attempt at writing meta fiction, but the manuscript was mostly non-fiction. It's called "Terror on Wall Street" and will be released this December. My dad has already forgotten about it. I hope he'll enjoy reading it.
What is your best method or website when it comes to promoting your books?
I have tried almost all of them. Book Bub is by far the best. I have had two promotions with them — one in the U.S. and one in the UK, Canada and India. Both of the promotions increased sales. For 99 cent promotions, I like Buck Books, followed by E Reader News Today and Bargain Booksy.
Do you have any advice for new authors?
Don't be discouraged by negative reviews. People are going to love your work and they are going to hate it. That is just the way it is and it doesn't mean that there is something wrong with it. Do listen to criticism, because it can help you improve, but ignore outright negativity. It stunts the creative process.
What is the best advice you have ever heard?
"When they give you lined paper, write the other way." That is the epigraph of Farenheit 451 and is attributed to Juan Ramon Jimenez.
What are you reading now?
"Bum Rap" by Paul Levine
What's next for you as a writer?
After "Terror on Wall Street," I will see how the wind blows and probably write Book Six of the Brent Marks Legal Thriller Series. We will have to see what kind of case Brent Marks gets next.
If you were going to be stranded on a desert island and allowed to take 3 or 4 books with you what books would you bring?
I would bring my Kindle with an electric generator.
Author Websites and Profiles
Kenneth Eade Website
Kenneth Eade Amazon Profile
Kenneth Eade's Social Media Links
Goodreads Profile
Twitter Account
Pinterest Account