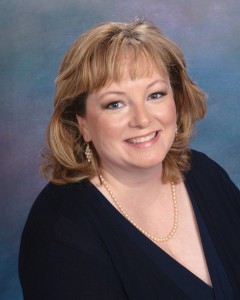 Tell us about yourself and how many books you have written.
I'm Courtney Hunt. I write smart, funny contemporary romances featuring strong heroines and the sexy heroes who steal their hearts. As of October 2015, I am currently writing a series set in Cupid's Coffeeshop which will publish one per month through 2016. Each month's installment features a different couple finding their path to happily-ever-after, with a bit of help from Cupid! I'm also the author of the Always a Bridesmaid series, centered around a group of professional bridesmaids. I recently won a Kindle Press contract through Kindle Scout with my timeslip novel, The Lost Art of Second Chances.
What is the name of your latest book and what inspired it?
For the Always a Bridesmaid series (Forever a Bridesmaid, Once a Bridesmaid, and Never a Bridesmaid), I got the series idea by chatting with my sister, a bridal makeup artist. On our annual family beach trip to Myrtle Beach, she told me about a recent wedding she'd worked where there was a professional bridesmaid. Intrigued by the idea, I was splashing in the surf with my then 6 year old son when Erin and Lauren started chatting in my head. Of course, my blabbermouth muse always visits when it's most convenient for me… 🙂
I bought a composition notebook at Rite Aid and, by the time we left the beach, I'd developed Erin, Lauren, and Erin's brother, Dylan. Erin and Matthew's story is featured in Forever a Bridesmaid, Lauren is the heroine of the second book in the series, Once a Bridesmaid. Dylan is the hero of Never a Bridesmaid, the third book in the series.
For The Lost Art of Second Chances, I wanted to write a second chance at love story and started that as my National Novel Writing Month (NaNoWriMo) book in 2011. I hadn't been writing long when Nonna Belladonna showed up with a tale to tell and we headed off to World War II Italy.
For Cupid's Coffeeshop, I'd long wanted to write a series set in a coffeeshop as I think it's a fun way to meet people. I had so many ideas that I could make a 12 book series–so I did. It will publish one per month in 2016. The three Lockhart kids–Patrick, Joe, and Zoe–have one year to make Cupid's Coffeeshop a profitable and thriving business again. Each month's installment features a different couple finding their path to happily-ever-after, with a bit of help from Cupid!
Do you have any unusual writing habits?
I can only listen to instrumental music while I write because I find the lyrics too distracting. And I must have coffee while I write too.
What authors, or books have influenced you?
I'm a lifelong romance reader so there are probably too many to list here. So many amazing women in the romance field!
What are you working on now?
The first story in the Cupid's Coffeeshop series, called Java Frost. It's about a preschool teacher, Amy, who helps a very serious single father, Ben, relate to his young daughter.
What is your best method or website when it comes to promoting your books?
Writing the next book! There are so many wonderful websites out there. I really enjoy the advice and camaraderie on Kindle Boards. I also highly recommend joining Romance Writers of America. If you write romance, there's no better place to be.
Do you have any advice for new authors?
Start a daily writing habit. Start small. My magic number was 350 words a day which is about a page and a half. Finish whatever you story you start. Be sure to edit and revise. Listen to feedback. Rinse. Repeat.
What is the best advice you have ever heard?
Make the best of it. My father taught me that. There are many things in life you can't control but your attitude toward something makes a huge difference. I say it to my son now too.
What are you reading now?
I'm super excited to read J.K. Rowling's newest mystery (Career of Evil) and Mindy Kaling's newest book, Why Not Me? I'm also reading Big Magic by Elizabeth Gilbert.
What's next for you as a writer?
2016 will see the release of a twelve book series (one per month) set in Cupid's Coffeeshop. Also, I'll be finishing up the Always a Bridesmaid trilogy with Dylan's book, Never a Bridesmaid. I have plenty of ideas beyond that, including expanding my trilogy to a quartet with Kiss a Bridesmaid.
If you were going to be stranded on a desert island and allowed to take 3 or 4 books with you what books would you bring?
Persuasion by Jane Austen (I love second chance stories). To Kill a Mockingbird by Harper Lee. Harry Potter and the Prisoner of Azkaban (my favorite of the series) and Bird by Bird by Anne Lamott.
Author Websites and Profiles
Courtney Hunt Website
Courtney Hunt Amazon Profile
Courtney Hunt's Social Media Links
Goodreads Profile
Facebook Profile
Twitter Account
Pinterest Account