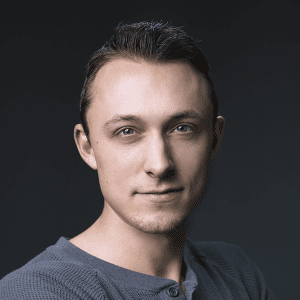 Tell us about yourself and how many books you have written.
Hi! I'm Jesse. I'm a writer and entrepreneur. More specifically, I'm:
An alumni of TechStars (a top accelerator program)
The previous cofounder of PlayQ (a multimillion-dollar game company)
The author of The Connection Algorithm (a #1 bestselling book about taking risks)
I've written two books to date.
What is the name of your latest book and what inspired it?
My latest book is called Hustle. I'm working on a larger book project and needed a jolt. So I decided to write Hustle in the span of 7 days. It was an experiment, but I'm glad I did it.
Do you have any unusual writing habits?
I tend to shower 3-4 times a day when I'm deep in writing mode. It helps me clear my mind. I also like writing during or right after I workout.
What authors, or books have influenced you?
The End of Jobs by Taylor Pearson
The Four Hour Workweek by Tim Ferriss
The War of Art by Steven Pressfield
The Dip by Seth Godin
What are you working on now?
I'm working on a new book about the power of writing and entrepreneurship.
What is your best method or website when it comes to promoting your books?
Amazon. The organic growth on Amazon is the strongest promotion you can ask for.
Do you have any advice for new authors?
Write from your heart. Write for yourself. If you write for yourself, more people will likely find it useful than if you try to write for others.
What is the best advice you have ever heard?
A clean home is a clean mind.
The only reason to be alive is to enjoy it.
Take a shower.
Keep making moves.
What are you reading now?
I'm actually re-reading the The War of Art.
What's next for you as a writer?
Not sure. I'll just keep writing and see where it goes.
If you were going to be stranded on a desert island and allowed to take 3 or 4 books with you what books would you bring?
The books I listed above…
The End of Jobs by Taylor Pearson
The Four Hour Workweek by Tim Ferriss
The War of Art by Steven Pressfield
The Dip by Seth Godin
Author Websites and Profiles
Jesse Tevelow Website
Jesse Tevelow Amazon Profile
Jesse Tevelow's Social Media Links
Goodreads Profile
Facebook Profile
Twitter Account