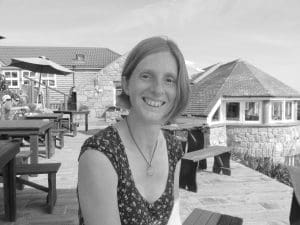 Tell us about yourself and how many books you have written.
My name is Abi Latham; I am a writer and artist. In 2016 I started my own business doing freelance graphic design and illustration. I also exhibit in art exhibitions regularly and both my art and writing has been published in magazines. I enjoy writing short stories in my spare time and in the past couple of years have been taking my work more seriously and have submitted my writing to magazines and blogs.
I have written two books of short stories.
What is the name of your latest book and what inspired it?
My first book 'Travel Stories: from Tasmania to Taiwan' is a collection of short stories from my travels in Australia, New Zealand and Taiwan. I have also written a book called 'The Yellow Brick Cafe and other Stories.'
I like to travel and have lived in many different places, including Australia and the Isles of Scilly. This has been a source of inspiration for my writing.
Do you have any unusual writing habits?
I try to write a little bit every morning.
What authors, or books have influenced you?
The book that had the biggest influence on me is called 'Feel the Fear and Do it Anyway.' After reading it I booked a flight to New Zealand for three months time and ended up living in New Zealand for a year and then Australia for two years.
What are you working on now?
In late 2015 I travelled to Taiwan to visit some friends that I met in Australia. I am currently in the process of writing an autobiographical travel book about Taiwan, where I spent five weeks. I think that this book will be of interest to people who have a sense of adventure and like travelling. While I was there lots of funny things happened and I am aiming to capture the country, its people and the culture in a unique and humorous way.
Taiwan is a destination that not many people visit, or even know much about. I want to be able to share my experience and maybe encourage people to visit the country. However, I think there is a market for travel books as people are interested in getting a glimpse of a different culture even if they aren't planning to visit.
What is your best method or website when it comes to promoting your books?
I sell and promote my books through Amazon Kindle and take advantage of the free promotion when I can to encourage new readers. I also use social media to promote my books.
Do you have any advice for new authors?
It's easier to write a little bit every day rather than trying to fit in longer writing sessions. You'll be surprised at how it all adds up if you write just 200-500 words a day.
What is the best advice you have ever heard?
Believe in yourself and always follow your dreams.
What are you reading now?
'The Yorkshire Shepherdess' by Amanda Owen. I like to read inspiring stories about other people's lives.
What's next for you as a writer?
I'm still working on my book about Taiwan, so getting that finished and published is my next step.
If you were going to be stranded on a desert island and allowed to take 3 or 4 books with you what books would you bring?
I love everything by Joanne Harris so probably 'Chocolat'
I would also take 'The Snow Child' and 'Water for Elephants' as they are great books.
Maybe it would also be good to have a book about boat building so that I could build a boat, or carve a kayak from a tree trunk to help me escape.
Author Websites and Profiles
Abi Latham Website
Abi Latham Amazon Profile