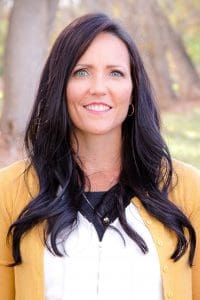 Tell us about yourself and how many books you have written.
I am a wife and a mother of 4 teenagers. This is my first book in a series of three books. Gymnastics has been a part of my soul since I was very young, and continues to be something I enjoy. I have been a national elite gymnast, collegiate gymnast, coach, choreographer, gymnastics facility owner, mom of a competitive gymnast, a commentator for college meets, USAG judge, and mental trainer. Of all these experiences, my current favorite avenue for helping athletes is through the mental training.
What is the name of your latest book and what inspired it?
I have written the Flippin' Awesome Gymnast book series with the intent to inspire greatness and confidence in gymnasts. The books include tools I have taught gymnasts for over 15 years. Tools to increase confidence and crush fears for gymnasts. I love watching a gymnast come to me with disappointment and discouragement, try some tools to change their mental perspective, then come back excited and energized to do gymnastics again!
Do you have any unusual writing habits?
My writing is simple. I enjoy speaking more than writing, but I think the tools are worth sharing with everyone– and therefore, I now write.
What authors, or books have influenced you?
I love reading inspirational stories and historical non-fiction. Jonathan Seagull Livingston is one of my favorites!
What are you working on now?
I am going to be focusing on parents and coaches of gymnasts next. There are so many ways in which parents & coaches either increase or decrease the confidence in an athlete- yet, most parents & coaches have no idea what their said and unsaid words/body language are doing to their athlete.
What is your best method or website when it comes to promoting your books?
I am just starting…so I am unsure
Do you have any advice for new authors?
Just keep going. It's intimidating and overwhelming to know others are reading your words, but we all have something we can share or learn from each other!
What is the best advice you have ever heard?
Pray hard, work hard, play hard!
What are you reading now?
Eat That Frog by Brian Tracy
What's next for you as a writer?
Creating a website!
If you were going to be stranded on a desert island and allowed to take 3 or 4 books with you what books would you bring?
Pride & Prejudice
Lark Rise to Candleford
Bible
Any historical
Author Websites and Profiles
Amy Twiggs Amazon Profile