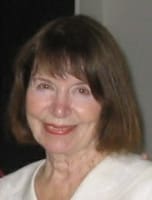 Tell us about yourself and how many books you have written.
After decades of writing for the corporate world, I turned to fiction and have now written and published two novels and one novella. The novella and one novel are part of the New Vampire series and focus on the challenges facing vampires living in today's digital world.
What is the name of your latest book and what inspired it?
New Vampire Online, the second in the New Vampire Series, was recently published. I have loved vampire novels–well, some of them–since reading Anne Rice's Interview with a Vampire. The approach I took when writing the New Vampire series was inspired by the narrative of Louis the vampire simply telling the tale of his life. Of course, I loved the Vampire Lestat, too.
Do you have any unusual writing habits?
After spending an entire career writing five days a week, when it comes time to write, I just do it. I confess to drinking more coffee when I am writing.
What authors, or books have influenced you?
Interview with a Vampire was definitely an inspiration. I was afraid to go outside at night for weeks after I read it!
What are you working on now?
I am taking a short break between books right now.
What is your best method or website when it comes to promoting your books?
The best method of promotion is getting the book into the hands of as many readers as possible.
Do you have any advice for new authors?
Every author advises new authors to write every day. I would second that, but add that originality is equally important. Too many new writers today seem to slump into clichés or weak and tired re-working of old material.
What is the best advice you have ever heard?
Write every day.
What are you reading now?
I just completed reading two books by Jennifer Clement: 'A True Story Based on Lies' and her newest book, 'Prayers for the Stolen'. Both are brilliantly written tales of troubling situations in Mexico. I also recently read Brenna Aubrey's original take on the erotic novel, 'At Any Price' and Russell Blake's very clever noir detective series, 'Black'.
What's next for you as a writer?
I am not sure yet.
If you were going to be stranded on a desert island and allowed to take 3 or 4 books with you what books would you bring?
Difficult question. I think I'd bring a Kindle and hope that I could have hundreds of books fly through the air to it!
Author Websites and Profiles
Annie Carroll Website