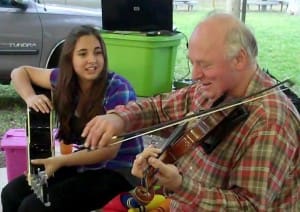 Tell us about yourself and how many books you have written.
I started playing piano in my early teen years, joined a Texas (The Bitter Creek Band) band in 1976. Then hit the road and played for 2 years all over the U.S. and have played and loved music ever since. Picking up the fiddle later, I put my passion into developing my unique style. I've written down some essential tips. I teach and performs in Texas.
I've been writing ever since I learned to write. I've got 2 books published. One contemporary short stories series, called Very, Very Short Stories and a practice guide for fiddling titled 10 Fiddle Tips.
My new series, Very, Very Short Stories(for the busy reader)is several short tales told by me.. It's seven very gripping short stories that will have you wanting more. Don't worry. I plan on three more Very Short Stories books. Look for more on the way!
Look for a music theory method coming out in early spring.
What is the name of your latest book and what inspired it?
The name of my newest book is Very, Very Short Stories (for the busy reader).
The inspiration came from reading too many long short stories. I decided to see if I could put all the elements of a good short story in as few words as possible and still leave the reader with the feeling of reading a good tale.
Do you have any unusual writing habits?
I don't really have any unusual writing habits, except I can't start without a cup of coffee. I usually write early in the morning. I've got to have some tunes playing for background noise.
What authors, or books have influenced you?
One of the biggest influences in my life is J.R.R. Tolkien. I starting reading The Hobbit in high school and it changed my perspective on storytelling. Some contemporary writers are, The Kite Runner author, Khaled Hosseini. I like a lot of the old science fiction writers, Issac Asimov, Robert Heinlein.
What are you working on now?
I working on the second book of the Very, Very Short Storied series. I'm also working on a contempory look at music theory. Being a musician for years, I've learned and want to share, what NOT to do.
I'm also working on a novel. It's a a unique perspective looking at the events of the 3 days prior to the Resurrection. It's about what's going on in Peter's mind for those three days.
What is your best method or website when it comes to promoting your books?
I promote my books on Amazon, Smashwords, iTunes and of course my website, mikespearsbooks.com
Do you have any advice for new authors?
The advice I have for new authors is to not to let others discourage them. Keep working. Don't ever, ever give up. Be persistent. Be tenacious. Be yourself.
What is the best advice you have ever heard?
The best advice I've ever heard was: Don't Give Up! If you follow this advice, you'll make it. You can do anything!
What are you reading now?
Right now I'm reading a lot of Internet Marketing books. I'm revisiting the Lord of the Rings series.
What's next for you as a writer?
To continue to produce meaningful work. To change the world.
What is your favorite book of all time?
My favorite book of all time? Hmmm. That's tough. I'd probably have to say Papillon by Henri Charrière. Very interesting book.
Author Websites and Profiles
Mike Spears Website
Mike Spears Amazon Profile
Mike Spears Author Profile Other Bookseller