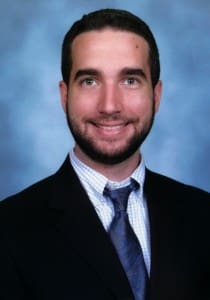 Tell us about yourself and how many books you have written.
I am a 26-year-old author, secondary educator, and certified reading specialist with a BA from the University of Michigan (Ann Arbor, MI) and an MAT in Literacy Education from Madonna University (Livonia, MI). I've been a member of the National Council of Teachers of English since 2011 and have presented at the National Conference for Peer Tutoring in Writing (2009) and the Michigan Reading Association Annual Conference (2014). While teaching reading and writing to middle school and high school students, I strive to create written works that will interest my students and teach them valuable lessons at the same.
I have self-published a collection of short stories titled What a hodgepodge!. This June 2014, Ferne Press (Nelson Publishing & Marketing) recently published by first novel The Visitor's Choice: A Search to Make Things Right.
What is the name of your latest book and what inspired it?
My latest (and first) published novel is titled The Visitor's Choice: A Search to Make Things Right.
I used to write short stories all the time in high school. In college, I only wrote one for a dorm-wide writing contest (I got second place). After graduating from undergrad, I decided I wanted to write again. I found a picture online of a book with vines coming out of it that started the juices flowing. That summer day I opened my laptop and started typing. I refused to stop until I had finished my first short story in years. Once finished, it felt great! And the ideas kept coming. What if I wrote another? And another? And another? What if I put it all together into a book? And there it was!
Do you have any unusual writing habits?
Being a high school English teacher, I rarely have time that I am not lesson planning or grading essays. Therefore, all of my writing comes in installments during summer vacations and winter breaks. When I am able to write, I find that during the day I usually get distracted with Netflix and other things until bedtime when I want to sleep but my brain becomes alive, and I can't stop writing.
What authors, or books have influenced you?
The Maze Runner by James Dashner is a great book that starts by throwing readers directly into the action of the novel.
Unwind by Neal Shusterman does a great job of surrounding the reader in the environment of the characters without wasting time on the typical paragraphs or pages of exposition.
My favorite novel, The Sun Also Rises by Ernest Hemingway, shows how powerful words can be, showing writers that you don't need to use thirty words when ten will do.
What are you working on now?
It's August, so I'm pretty swamped writing up lesson plans and assessments for next year's upcoming students to make sure that they all have fun while learning in my classroom. However, I still try to cram in as much reading for fun as I can before my reading is solely essays again.
What is your best method or website when it comes to promoting your books?
I love sharing on Facebook and Twitter, but I also enjoy discovering Awesome Gang.
Do you have any advice for new authors?
You are never just going to just start writing. You have to make the decision to take a risk and put pen to paper. And no one is going to tell you to do it either. You need to be the one to light the spark instead of waiting around for the lightning to strike. It's up to you to take action.
What is the best advice you have ever heard?
The best advice I ever heard is to treat my writing and publishing journey as a hobby. If something happens, great. If not, oh well. This advice really helped me get through the year of rejection letters and emails before finally landing a publisher. I wouldn't have been able to handle all of the negativity if I took it personally, but because I treated it like a hobby, it made the adventure all the more enjoyable.
What are you reading now?
The Magician's Land by Lev Grossman. I love his Magicians triology, and this one is the last. If you wonder what it would be like if Harry Potter went to college, then this is for you.
What's next for you as a writer?
My main character David Wilson definitely has more adventures in store. I just need to get them all organized and out of my head.
If you were going to be stranded on a desert island and allowed to take 3 or 4 books with you what books would you bring?
The Sun Also Rises, Ernest Hemingway
Middlesex, Jeffrey Eugenides
The Night Circus, Erin Morgenstern
The Art of Racing in the Rain, Garth Stein
Author Websites and Profiles
Alexander Davidson Website
Alexander Davidson's Social Media Links
Goodreads Profile
Facebook Profile
Twitter Account