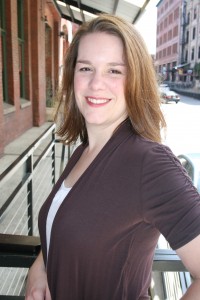 Tell us about yourself and how many books you have written.
I've been writing and editing since I can remember. In fact, the first time I was paid to help someone with their writing I was about 10 years old. An entrepreneurial family member needed help writing a letter to a client. I had fun putting myself in other's shoes and playing with the words and ideas until I got them just right! Writing isn't just something I do. It's who I am.
Although I've known I wanted to write and publish forever, I'd made the assumption when I was young that being an author meant writing fiction. Problem was, I wasn't very good at it. I'd get part way through a story and lose interest. Somewhere in my 20's it suddenly dawned on me that nonfiction was an option too! Isn't it funny how the obvious can escape us?!
I finally wrote and published my first book, "Who Am I? How to Answer the Single Most Important Question You'll Ever Ask," in 2008. It's still available as a paperback book on Amazon. It was an adventure to write! It's a life coaching book for women that shows them the step-by-step approach to knowing who they are and living the life they're most passionate about. It's the approach I used to get my own life back on track after my mother's aneurysm. This book was re-released on Kindle as, "Who Am I? How to Discover Your Purpose and Live Your Passion", in 2013.
Not having written a book before, and having no one to mentor me, I struggled with that first book for a very long time. In fact, it was so challenging that I almost decided never to write again! Instead, I decided that I never wanted another author to struggle like I did. So, I shifted my coaching practice to focus on Authors.
In 2013, I was honored to have a short memoir included as a chapter in the international bestselling book, "Finding Fulfillment in the Spiritual Age". The book is full of inspiring stories of women from around the world who've woken up to their spiritual nature, and learned how to integrate their lives. For me, it was the story of how my mother's aneurysm almost cost me my own life, the lessons I learned from it, and how I have chosen to live more purposefully.
In 2010, I decided to return to school to earn a master's degree in business. Along the way, I combined my interest in authorship and began asking a very different question than anyone in the publishing industry has asked before: How can nonfiction authors create powerful, long-lasting influence on their readers? I used my thesis research work to discover the 10 secrets to influential authorship and am excited to be sharing this work with the world now!
What is the name of your latest book and what inspired it?
This year, I am releasing the Influential Authorship series based in the original research I did to earn my master's degree. Book 1, "Leverage: Authorship for the New Millennium," is now available on Kindle!
During my master's program at Marylhurst University, I had the opportunity to take an interdisciplinary approach to my work. In other words, I wasn't stuck looking at things through the lens of just one department. I got to view my studies through multiple disciplines. So, I was able to combine business, spirituality, and nonfiction authorship together into a single, unified body of research.
I wanted to know and understand what it really takes to move readers into action, and I wanted to develop a framework that I could deliver to my clients. I achieved both!
Do you have any unusual writing habits?
What's unusual? My habits are normal to me! 😉
While it's likely not unusual, especially for mothers who work at home, having young children around while writing has allowed me to develop the ability to write while answering children's questions. I can't say that it's always the best writing, but at least I can retain my train of thought!
What authors, or books have influenced you?
I enjoy books by Deepok Chopra, Caroline Myss, Paulo Coehlo, and Brene Brown, and am often found reading memoirs, business, marketing, and spiritual books by a wide variety of authors. I stopped reading fiction for a number of years, but have found myself revisiting it over the last few years. I have done so much editing of nonfiction now that I can no longer read it without editing it at some level. I've never trained myself to edit fiction, so now, it has become my escape again! When it comes to fiction, I enjoy fantasy, and things like the Twilight series, or metaphysical fiction like Coehlo and Chopra write.
What are you working on now?
This year, I'm working on releasing my 3-part Influential Author series. The first book, "Leverage: Authorship for the New Millennium," is already available. Parts 2 and 3 are schedule for release later this year as well. I'm having a ton of fun putting the finishing touches on them and seeing my years of research and writing finally making their way into the world to serve others!
What is your best method or website when it comes to promoting your books?
When it comes to promoting my books, I find that it's a consistency that makes the biggest difference. There's no one "magic pill" that I've found. It's daily and weekly habits that add up over time. Planning ahead for promotions and launches makes a tremendous difference, and building relationships with key individuals who are excited to promote you make things far easier than doing it all alone.
Do you have any advice for new authors?
Don't follow the traditional advice! It's outdated. That's what my research showed, and it's what my award-winning and bestselling author clients are proving as they use the method I've shown them for writing their books.
Here's a free tip, and a simple question that will guide you in more ways than you might imagine: What do you want to be known for in the next 3 to 5 years? That's what you write about because that's where your book will take you – if you let it.
What is the best advice you have ever heard?
Best advice? "We're built for failure. It's why our butts are soft. So fall often – and then remember to get back up!"
What are you reading now?
I've been reading, "Man's Search for Meaning." What a book! I've heard it was good, but never had the chance to read it until now. The fortitude and faith in one's self to survive the Nazi death camps, and then to return to life to be of service to others with what he learned…. the author has my utmost respect. It's inspiring and life changing.
What's next for you as a writer?
As I finish my current series, I'd like to branch into writing more memoir or even a fable. I haven't fully decided yet, but I know I'll keep writing. I can't stop. I tried once and I started feeling like a dried-up old sponge! I have to write, and I have to keep expanding my abilities. So, wherever it takes me, I know it's going to be a fun adventure!
If you were going to be stranded on a desert island and allowed to take 3 or 4 books with you what books would you bring?
Hmmm…. wow! Only 3 or 4??? I'd need to take a journal, first and foremost. I'd likely take "The Pagan Nun", "The Hobbit", and something by Chopra or Myss or even Earnest Holmes. Truth is, I'm not sure I can imagine living somewhere where there's not shelves of books around me, but a desert island could make for something amazing to write about!
Author Websites and Profiles
Lori Anne Rising Website
Lori Anne Rising Amazon Profile