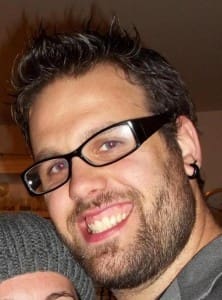 Tell us about yourself and how many books you have written.
To be honest, this is the first book I have ever completed. I've written short stories, poetry, prose, graphic novels, and just about everything except for a full-length book. This is my latest challenge, and I'm proud of my accomplishment.
I'm 26, but I've been writing since the age of 11. I was inspired by an English teacher to take up the pen, and I haven't put it down.
What is the name of your latest book and what inspired it?
The book is called In the Days: A Tale of the Forgotten Continent. It is a gripping story of intrigue, murder, assassins, and mayhem in the fictional Empire of Atlantis.
I have always loved the concept of Atlantis. A land no one knows about, with no written records of the history of this now-forgotten continent. I've turned this mystery into one that I would love to read, and gave it a twist that I hope will be surprising to those that turn the pages of the book.
Do you have any unusual writing habits?
I love to listen to dubstep and techno music while writing, preferably while chewing gum and drinking hot, very potent cappuccino. I cannot stop writing until I finish a chapter, or I feel like I left something unfinished.
What authors, or books have influenced you?
I've found myself influenced by every author I read, but a few have contributed to my journey more than others:
Arthur Conan Doyle
Edgar Rice Burroughs
Scott Lynch
Glen Cook
C.S. Lewis
What are you working on now?
I'm currently working on a graphic novel, which will be released in a few weeks. I'm also about to start working on a new story about a legendary assassin with a mysterious past. I'm hoping to finish it before the end of the year.
What is your best method or website when it comes to promoting your books?
I find that just striking up conversations with people has been the most effective. I've been chatting people on Goodreads, Facebook, Twitter, and book forums really allows me to connect one-on-one with readers that love a good book. No shameless self-promotion, but talking with people and getting to know them.
Do you have any advice for new authors?
Start now! Don't wait until your book is done to start meeting people, making new friends, and expanding your network. When your book is finally launched, all of the people that have accompanied you on your journey as an author will be your best readers.
What is the best advice you have ever heard?
It comes from my brother-in-law, Peter J Story:
Faith in yourself is a tricky subject, especially without higher faith in a greater power. However, I find that faith can apply fairly evenly across the spectrum of authors of varying religions or lack thereof. Personally, faith in myself translates into two primary elements. First of all, it's faith that I'm a skilled writer. The best writer? No–I couldn't care less who is, which means it's not me, and that takes a load off all on its own. Skilled enough to disregard further learning? Of course not–I'm of the firm belief that no matter how adept humans get at any given talent, there's always room to grow. So, with that out of the way, I can have faith in the simple truth that I can group words in a sensible way to tell a story very well. Secondly, I know that whatever I desire to write, if it interests me enough to write it, then someone else out there will be interested in reading it. And likewise, if it's interesting enough to me, there should be a large number of others out there who want it.
What are you reading now?
I'm currently diving into the Riyria series by Mark Lawrence, trying to finish off Glen Cook's latest Garrett P.I. novel: Wicked Bronze Ambition, and hoping that no one tells me the ending of Brandon Sanderson's Words of Radiance before I can finish it.
What's next for you as a writer?
I've loved comics since I was a young adult, so I'm looking forward to the launch of the graphic novel I scripted. I'm also excited about the new series I'm going to start on, just as soon as I can reach my goal of breaking even with my debut novel.
If you were going to be stranded on a desert island and allowed to take 3 or 4 books with you what books would you bring?
The next 3 or 4 Scott Lynch novels. I have to see what happens to Locke Lamora and Jean Tannen.
Author Websites and Profiles
Andy Peloquin Website
Andy Peloquin Amazon Profile
Andy Peloquin's Social Media Links
Goodreads Profile
Facebook Profile
Twitter Account