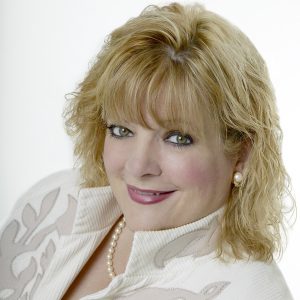 Tell us about yourself and how many books you have written.
I write about religion and spirituality with paranormal twists unearthed from my family's history. I write about my passions, what moves me, what shoots out of me like a rocket. My key inspirational force is my spirituality.
I was born in the South, a coal miner's granddaughter, but my father escaped the mines, went to college and moved his family to Ohio to work for the rubber companies in 1959. I spent every weekend as a little girl traveling back to the Appalachian Mountains. My memories of my childhood run as strong as a steel-belted radial tire and as deep as an Appalachian swimming hole. As a little girl, I was a transplanted hick in a Yankee schoolroom. I grew up in the North. So my influence comes naturally from both regions. But the dusty roads in the coal towns of the 'sixties are where my career as a writer was born.
First book, a collection of short stories: Southern Fried Women, Satya House Publications, 2006
"With a clear Southern voice and a remarkable gift of storytelling, Pamela King Cable has crafted a masterful collection of short stories. In themes ranging from flea markets to coal mine strikes, Southern Fried Women speaks of the wounds, joys, and sacrifices experienced by women who held strong in the winds of adversity and emerged bruised but miraculously unbroken. Each story is as thought provoking as it is beautifully written."
~Beth Hoffman, NYTimes Bestselling Author, Saving CeeCee Honeycutt
Second book, a novel: Televenge, Satya House Publications, 2012
"Cable's unflinching fictional exposé of the dark side of televangelism has a human victim in the person of Andie Oliver. … Cable, a former member of a megachurch, places Andie's desperate struggle against the oppression of (Reverend) Artury's church, its brutal inner circle, murderous practices, financial fraud, and (husband) Joe's abuse. This powerful story, skillfully written and with well-drawn characters, reveals the classic entrapment of vulnerable people in the name of a vengeful god …"
~PUBLISHERS WEEKLY
"Televenge is … an emotional rollercoaster that ends as intensely as it begins . . . those who commit to Cable's tome will find themselves captivated and deeply devoted to Andie. Fans of Fannie Flagg and Janet Evanovich will be hooked on this saga of religion, romance, and crime." Library Journal Editor's Pick BookExpo America 2012 ~LIBRARY JOURNAL
Newest release, a novel: The Sanctum, Lighthouse Publishing of the Carolinas, 2016
"Pamela King Cable has created an unforgettable heroine in Neeley McPherson, a remarkable young woman of such courage and spunk that she dares to stand against unspeakable abuse and injustice not only for herself but also for her beloved caretaker, Gideon …Thoroughly enjoyable book!"
~Cassandra King Conroy, Bestselling author of Moonrise and Same Sweet Girls
"This coming-of-age tale, The Sanctum, brings readers deep into the underbelly of the Carolinas, introducing us to a spunky young woman named Neeley who captures our hearts and breaks them at the same time. When life takes a few bad turns, she hits the road with a friend she is determined to protect from the dangers of violent racism. Tucked in the mountains, Neeley comes head to head with robed Klansmen while learning the secrets of her family's past. With a circle of compassionate strangers, a first love on the brew, and a pack of wolves in her midst, Neeley discovers the true meaning of family and faith. In this gothic but inspirational tale, Pamela Cable thrills readers with her tight plotline, lyrical scene descriptions, and complex character development. She also leaves us aching for more."
~Julie Cantrell, NYTimes and USA TODAY Bestselling author of the Christy Award winning novel of year, Into the Free
What is the name of your latest book and what inspired it?
The Sanctum – Late in 2008, and for the next two years, I labored over a new story to give myself a break from the heat and intensity of my novel, Televenge. Little did I know of the fierce obsession and passion that would overtake me in writing The Sanctum. Wanting to include the possibility of the paranormal and spirituality from different points of view, I focused on a young girl with fuzzy, red hair who called herself Neeley, and the story began.
This skinny, parentless thirteen-year-old who wore thick eyeglasses and hand-me-down dresses captivated me from page one. Placing my little redheaded girl on a tobacco farm in 1959, and in the caring hands of an elderly African-American male, a rugged individual who wasn't afraid of his gentle side, I quickly fell in love with them. The novel slowly wrote itself, dragging my heart behind it.
Many of my stories are based on people I've known and places I've been. History also plays a great part in my work. As a writer it is my desire to transport a reader's mind—but my ultimate joy is to pierce your heart. When I was a little girl someone in my family taught me respect for all people. He said we were related to the great Martin Luther King since after all, my maiden name is King. I soon realized it wasn't true, but I never forgot what he said. Later, I discovered blatant prejudice had incubated for decades within my family. My southern grandparents believed wholeheartedly in segregation.
For over a decade I lived near Summerfield, North Carolina, located northwest of Greensboro. This area is historically saturated with horse and tobacco farms, which today still dot the landscape. By chance I discovered James W. Cole (1924-1967) was ordained into the ministry in Summerfield at the Wayside Baptist Church in 1958. He toured as a tent evangelist and broadcast a Sunday morning radio program, becoming an active member of the Knights of the Ku Klux Klan, and eventually the Grand Dragon of North and South Carolina. The man intrigued and appalled me, and since the first part of the book takes place in Summerfield during that time period, I wrote him into the story.
The International Civil Rights Center and Museum is located in the recently restored Woolworth's building in downtown Greensboro, a Woolworth's that also found its way into my story. As I further studied the Civil Rights Movement, I thought of it in terms of rights for all people. My great grandmother was a full-blooded Cherokee, according to our family's historian. So I then researched the Trail of Tears.
And finally the wolf appeared. An animal that has fascinated me all my life, the wolf is about family and order. It is a subtle character, but a voice to be reckoned with. I studied wolves carefully, and found people who loved the animal enough to create wolf sanctuaries. I spent time on a sanctuary near the town of Bakersville in the Blue Ridge Mountains, a five-hour drive from my home. When I arrived a sign read, The Wolf Sanctum. From that moment I called my novel, The Sanctum.
Do you have any unusual writing habits?
I have a designated office, my place of refuge, with a library and a weathered desk filled with memories. While I write, I listen to music without words. Words are distracting. Classical music, or arrangements from motion picture soundtracks can set a scene into motion. I'm not one to write in coffee shops or anyplace with commotion. I work hard to keep my ADHD self on track.
What authors, or books have influenced you?
On my thirteenth birthday, I received a copy of Gone with the Wind. I devoured it in a weekend. Margaret Mitchell became my hero until I discovered Flannery O'Connor, Harper Lee, and Eudora Welty. The rich story content of the south fans the flames of many writers' fires. But for me, their work was a springboard, catapulting me into the possibility of creating my own unique stories driven by compelling and unforgettable characters.
What are you working on now?
Plot outlines for two books; Bitter Homes and Gardens, and The Pinnacle
What is your best method or website when it comes to promoting your books?
It was different for each book. For my first book my husband and I literally wore out two cars, traveling from New York to Florida and every state in between. For three years, I spoke at over 250 venues, selling my book at the back of the room. Southern Fried Women is still selling well after ten years as a result of that effort.
After Televenge was released, I appeared at the International Book Expo in New York, Fox News Radio New York City, and CBS TV in Atlanta. I spoke at Book Clubs, Womens' Groups, and churches across the country. Televenge received attention from media outlets worldwide.
For this newest release, The Sanctum, my efforts have been heavy on social media, so far.
Do you have any advice for new authors?
Newbies in this business—get your heads out of the clouds and see the writing world for what it truly is. If after you've done that, and you still want to write and publish, then do it with your eyes wide open. Writing is a tough, tough business. It's grueling, actually. It takes no less than ten years of writing, rewriting, and learning your craft before you are actually ready to publish. But writing is the easy part. The length of time it takes from finishing the novel to publication is painfully long. Social media, marketing, building a platform, getting your book into the laps of your readers, that's the hard part.
Now, with all that said … there is no greater sense of accomplishment than leaving a legacy of a hard-earned published book. Nothing greater than that …
What is the best advice you have ever heard?
I received this simple advice from Diana Gabaldon many years ago. She said to me, "Read. Write. Don't stop."
What are you reading now?
The Feathered Bone by Julie Cantrell
What's next for you as a writer?
A year of heavy promotion for The Sanctum, and digging into research for my next two books.
If you were going to be stranded on a desert island and allowed to take 3 or 4 books with you what books would you bring?
The Poisonwood Bible by Barbara Kingsolver
To Kill a Mockingbird by Harper Lee
Divine Secrets of the Ya-Ya Sisterhood by Rebecca Wells
And … my worn-out, tattered Holy Bible
Author Websites and Profiles
Pamela King Cable Website
Pamela King Cable's Social Media Links
Goodreads Profile
Facebook Profile
Twitter Account