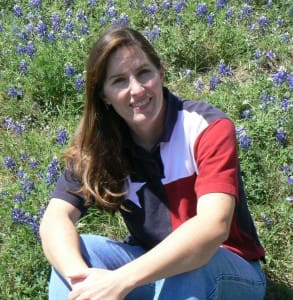 Tell us about yourself and how many books you have written.
I wear so many hats, most people can't keep up with me. I'm a wife, a mom, a chauffer, a writer, a cook, a maid, a party planner, an entertainer, a vacation planner…..OK, is that enough? Long story short, I'm busy! But somewhere in all that, I have managed to write 4 books. Two of them are currently published. One is scheduled to be out on September 13, 2013. The fourth, well, let's just say, it may stay comfortably hidden on my computer for a long while.
What is the name of your latest book and what inspired it?
My latest book is The Delmar Shark Chronicles: Delphine (book 2). This book would not exist without the love and support (and OK, nagging) of one of my good friends who fell in love with Delphine's character in Book 1 (Isola di Squalo). Delphine's story is based largely on my own teenage years which made it a really tough story to write. I mean, I think we all remember those years as being pretty tough!
Do you have any unusual writing habits?
I build a nest in my bed. I have about 5 pillows in all that get used to support my back, my head and my legs, but I'm comfortable! And my faithful dog, Odie, has become my writing companion. He curls up next to me and keeps me company from start to finish!
What authors, or books have influenced you?
It may sound very cliché to say it anymore, but J.K. Rowling influenced me more than anyone. She brought me into the world of books, and I have never escaped. I also admire writers like Jenni James, L.N. Cronk, and Karen Kingsbury who can write beautiful and excellent stories without bad language, violence or sex. Until I read their work, I wasn't sure anyone would read anything like that. Their success stories inspired me.
What are you working on now?
I'm still working on Delphine. She'll be out soon, and then I will start working on The Delmar Shark Chronicles book 3. It doesn't have a title yet, but the story is mostly formed in my head.
What is your best method or website when it comes to promoting your books?
I've tried several methods and websites, but none have proven very effective yet. Keep trudging, I say!
Do you have any advice for new authors?
Be yourself! Get a good editor and/or beta reader! And never never never never give up!
What is the best advice you have ever heard?
The best advice I've ever heard is to write what you know and write what you would like to read. So far, both pieces of advice have served me well.
What are you reading now?
I'm currently reading Snow White by Jenni James (from her Faerie Tale Collection). This is the fifth of her books I've read, and I've loved them all!!!
What's next for you as a writer?
I'm just going to keep plugging away with my current books and turn out as many more as I can. I have so many ideas in my head, it will take me forever to get them all written. But that's OK. I'm up for it!
What is your favorite book of all time?
My first favorite book was "The Seven Sneezes" by Olga Cabral. Good luck finding that one!
My favorite non-picture book is "Harry Potter and the Deathly Hallows" only because it is the culmination of the whole series, and I love how she brings everything together in the end.
Author Websites and Profiles
Heidi Peltier Website
Heidi Peltier Amazon Profile
Heidi Peltier Author Profile on Smashwords
Heidi Peltier's Social Media Links
Goodreads Profile
Facebook Profile
Twitter Account