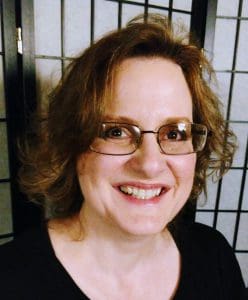 Tell us about yourself and how many books you have written.
I began writing after my neighbor shattered my knee, which laid me up for a year. That was the partial impetus. During the time I was laid up, my father would give me books to read. Those provided the initial inspiration. My life, husband, and children provided the rest. To date, I have written nine books, all of which can be located on my author website at http://www.LiteraryAdventures.weebly.com
What is the name of your latest book and what inspired it?
My latest book is a crime novel, entitled 36 Hours. It is being published by a London publisher and is scheduled to be released sometime in the spring or summer of 2019.
Do you have any unusual writing habits?
I suppose all authors have one unusual writing habit. For me that would be not developing an outline prior to writing.
What authors, or books have influenced you?
There are three authors in three different genres who inspired my writing. They remain my favorite to this day: Clive Cussler, Dean Koontz, and Diana Gabaldon.
What are you working on now?
I just concluded 36 Hours not too long ago. My next two projects are a second crime novel and a paranormal crime novel.
What is your best method or website when it comes to promoting your books?
I'm hoping that this one will prove beneficial :-).
Do you have any advice for new authors?
Many authors will tell aspiring writers to write what they know, and this is true. If you attempt to write about a subject that is not familiar, it will be less likely to impress your readers. This includes fiction. All fiction should contain elements of realism in order to draw the readers in.
What is the best advice you have ever heard?
"Don't be afraid to put yourself out there". A lot of artists worry over rejection when first starting out, and there is always that possibility, but you won't know the impact your work has if you don't put it out there.
What are you reading now?
I wish I could say I'm currently reading something; however, that wouldn't be true. My days are filled with the running of my business, and when I'm not doing that, I'm tending to family and animals. If it weren't for the weekends, I would have little time to write.
What's next for you as a writer?
My next crime novel is currently in the works. Writing is a time-consuming process, so it will be many months before it's completed.
If you were going to be stranded on a desert island and allowed to take 3 or 4 books with you what books would you bring?
I'm going to cheat here because I can't just name one book from a series:
Outlander series
Harry Potter series
Odd Thomas series
Author Websites and Profiles
Barbara Woster Website
Barbara Woster Amazon Profile
Barbara Woster Author Profile on Smashwords
Barbara Woster's Social Media Links
Twitter Account