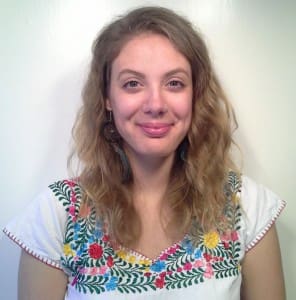 Tell us about yourself and how many books you have written.
I'm a Canadian writer who lives in Mexico City. A former publishing professional, I quit my job to travel the world and write full time. I started by ghostwriting romantic fiction and recently released the first two books in my Disappeared series (under my own name).
What is the name of your latest book and what inspired it?
Imperfect and Broken are the first two books in my Disappeared series, a historical romance with a fantasy twist. Think Jane Austen meets Narnia! I was inspired by my love of regency-period movies and books plus childhood favorites such as The Lion, the Witch and the Wardrobe, The Secret Garden, A Girl of the Limberlost, and The Phantom Tollbooth. I've always been obsessed with the idea of travelling to a different world. So this series is my way to explore that, but with some fun regency-period stuff thrown into the mix.
Do you have any unusual writing habits?
I will try just about anything to stay away from the Internet when writing. I will go to a cafe that doesn't have wi-fi or I'll disable my AirPort, turn off my smartphone, and put it in another room. Then I set a timer and force myself to write and stay offline for the entire period of time the timer's running. Sometimes this works brilliantly and sometimes it is a complete failure that ends in a desperate social media binge. Depends on my mood. 🙂
What authors, or books have influenced you?
I love Diana Gabaldon's Outlander series. I read it as a teen and it's stayed a favorite ever since. The combination of romance, a strong female heroine, time travel, and lots of adventure had a strong impression on me. I also love L.M. Montgomery's Anne series (I guess that makes me a good Canadian). I loved that Anne had a mind of her own and I really enjoy novels that are set in rural setting/small towns, since I grew up in a village of fifty people!
What are you working on now?
I'm working on the third book in the Disappeared series, Anew! There might be a fourth book. If not, I have an idea for a new series that's also a historical romance and fantasy mash-up.
What is your best method or website when it comes to promoting your books?
I reach out to existing friends and networks. I'm an avid Twitter, Facebook, Instagram, and Goodreads reader and I try to promote as often I can on all those networks while mixing the hard sell with personal anecdotes and other book recommendations.
Do you have any advice for new authors?
Set aside writing time at least six days a week and put something on the page every one of those days. Eventually those small efforts will build into a finished book (or novella, or short story, or what have you). And read all the books about self-publishing and/or writing that you can get your hands on.
What is the best advice you have ever heard?
"Ass in the chair." — Nora Roberts. I try not to see writing as a precious activity. I don't wait for the muse. I sit down and write no matter how I'm feeling. Sometimes I'm super happy with the result, sometimes I want to curl up and die. But no matter what, the work gets done.
What are you reading now?
I just finished The Woman in White by Wilkie Collins. It was published in 1860 and is considered one of the first suspense novels. Collins was mentored by Charles Dickens, another of my favorite authors. The Woman in White is meticulously plotted. A real page turner! It was a big book but I finished it in under a week and I already miss reading it.
What's next for you as a writer?
I'm going to write a cozy mystery series under a pen name. The books will be short and there will be a lot of them! I want to experiment in a new genre, have an extra income source, and have some fun in the meantime!
If you were going to be stranded on a desert island and allowed to take 3 or 4 books with you what books would you bring?
I would cry if I could only bring 3-4 book. 🙁 I suppose I would bring an eReader with a solar power charger that was filled to the brim with books. Otherwise, I think I would bring The Woman in White, The Signature of All Things by Elizabeth Gilbert, and Outlander by Diana Gabaldon.
Author Websites and Profiles
Bronwyn Kienapple Website
Bronwyn Kienapple Amazon Profile
Bronwyn Kienapple's Social Media Links
Goodreads Profile
Twitter Account