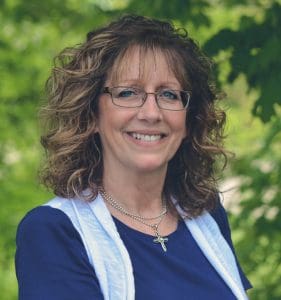 Tell us about yourself and how many books you have written.
I am a fiction suspense thriller novelist, I studied at Baker College. I actually went for photography, having to take some filler classes, I took some writing classes and fell in love. I always knew that's what I really wanted to do, but never had the time. Then one day about 5 years ago I told myself, that's it, I'm writing my book. I did and published it and then I was hooked. I've had so many stories in my head, that writing comes very easy for me. I have a wonderful support team, my husband Brian, my two children and now eight grandchildren. I love God with all my heart and soul. He has truly blessed me, without God Almighty, I'd have nothing and be nothing…all Glory goes to our Heavenly Father!
What is the name of your latest book and what inspired it?
My latest book is The Arrangement, was inspired because my husband grew up in Yale, Michigan. It's such a quaint little town, it's idyllic to raise a family, and nobody ever really talks about. I thought that maybe if I based my book from there, that the town would get noticed somehow.
Do you have any unusual writing habits?
When I write, I place my fingers on the keyboard, closing my eyes. I then picture my characters that I'm writing about. I become them as I write…so you can feel the emotions that they feel.
What authors, or books have influenced you?
Nicholas Sparks, Nora Roberts, LaVyrl Spencer
What are you working on now?
I am currently working on The Settlement Part 2 of The Arrangement, which will be available in the fall of 2018.
What is your best method or website when it comes to promoting your books?
Twitter and Facebook
Do you have any advice for new authors?
I guess my advice to a new author would be, never give up on your dream. Life gets in the way sometimes, but always follow your dream.
What is the best advice you have ever heard?
Completely unrelated to writing, but my mother always told me growing up…if you see someone with out a smile…give them yours!
What are you reading now?
The Castaways by Elin Hilderbrand
What's next for you as a writer?
I have a few author's night set up for the summer. I have a some book signings coming up and I already have my next book sent to the editors.
If you were going to be stranded on a desert island and allowed to take 3 or 4 books with you what books would you bring?
The Holy Bible, that's all I would need.
Author Websites and Profiles
Carolyn Alexander Website
Carolyn Alexander Amazon Profile
Carolyn Alexander's Social Media Links
Goodreads Profile
Facebook Profile
Twitter Account