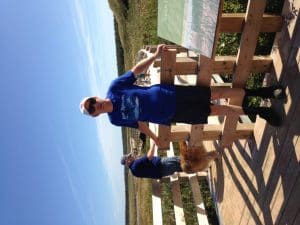 Tell us about yourself and how many books you have written.
I have lived most of my life in Prince Edward Island, Canada. Growing up, I always read books and wrote stories. After high school, I studied journalism at Holland College. For over a decade, I worked as a journalist, freelance writer and for a one-year term editor of a national magazine, Canadian Firearms Journal. When not writing, I enjoy swimming, working out at the gym, target shooting and hiking. To date, I have written 10 novels. My first was titled Unforeseen Fury. That was followed by the crime thriller Summer of Fear. Within a month, I will be releasing the fifth entry of the North American Empire series. The books in the series are When the Guns Were Turned On Us, Dead of Winter, Uncertain Allies and the Gathering Storm. Stay tuned for The Final Conflict.
What is the name of your latest book and what inspired it?
My latest book is called Black Mass. In the story, a seasoned Chicago homicide detective named Danny Doyle is tasked with protecting a stunning fashion photographer from a murderous Satanic cult. Stories of cult killings in the news as well as the movies Cobra, The Eyes of Laura Marrs, Someone to Watch Over me and The Bodyguard inspired me to write Black Mass.
Do you have any unusual writing habits?
No, I wouldn't say that I have unusual writing habits. I like to do my writing in the morning and focus on the business aspect of my work in the afternoon.
What authors, or books have influenced you?
The most inspirational authors in my life are Stephen Hunter, James Patterson and James Wesley Rawles.
What are you working on now?
At present, I'm working on a crime thriller yet to be named.
What is your best method or website when it comes to promoting your books?
There is no one 'best' method. I like to make use of free promotion sites. I have other 1400 members of my mailing list as well as over 3,000 followers on Facebook and Twitter. Amazon ads are fine, but can be expensive.
Do you have any advice for new authors?
Be persistent. As the old AC/DC songs says 'It's a long way to the top if you want to rock 'n' roll.' You have to play the long game. It takes a while to build up a following. Never give up.
What is the best advice you have ever heard?
Work hard and build a following. Be social and promote your work when you can.
What are you reading now?
'Shotgun Alley' by Andrew Klaven.
What's next for you as a writer?
Continuing to write novels and improve my craft.
If you were going to be stranded on a desert island and allowed to take 3 or 4 books with you what books would you bring?
The Bible, SAS Survival Guide and Expatriates by James Wesley Rawles.
Author Websites and Profiles
Christopher McGarry Website
Christopher McGarry Amazon Profile
Christopher McGarry's Social Media Links
Goodreads Profile
Facebook Profile
Twitter Account
Pinterest Account