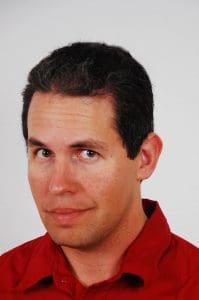 Tell us about yourself and how many books you have written.
Hello there, My name is Christopher. This is my first book that I have written. I come from a small town and I grew up in the movie theater business with my family. I grew up watching most of the great films of the 80s and early 90s. Playing Dungeons and Dragons. RPG. What amazed me about role-playing. Were you determined where the story went? And that is a factor that alwaysed apiled to me.
What is the name of your latest book and what inspired it?
My book is called, Blaze Trinty Omicron Recountal.
And it is my take on the fantasy in our world. It was greatly inspired by adventures playing Dungeons and Dragons. As a kid.
And some of the other Ideas that movies put in my head like Men in Black. Blade. Star Wars. Lord of the Rings. Just to name a few.
Do you have any unusual writing habits?
Well considering this is my first book. I would say this whole writing was unusual. I started by writing down a few key scenes. Then figure out a way to link the scenes together. Ande after a while and some advice from a dear friend. I had a book.
What authors, or books have influenced you?
I would have to say R.A. Salvatore. In High School, a good friend of mine gave this book called Homeland. I read and I was hooked. I have since by every title of that series. And I can't wait to read the next one. I am also a big fan of Matthew Riley. That man knows how to write action. And I love Dan Brown, books. Because they are very tangible and based off of real events.
What are you working on now?
I am currently working and the second book in the Omicron series. I am waiting to get feedback from my inner circle of advisors. Before I start editing it. Hopefully, it will have it ready by Labor Day. 2018. Fingers crossed.
What is your best method or website when it comes to promoting your books?
Unkown this is my first attempt promoting this book.
Do you have any advice for new authors?
Yes, I do. Write. Don't make an excuse. Sit down and start typing. You don't have to have a set start or end. If you just have one scene in your mind, write it down. And if you come to a dead end. try doing something outlandish. Something your character would never do. Simply put, be creative. And always listen to your friend's feedback and advice. You will never know when it will come in handy. Oh, and use Microsoft Word It is some much easier to learn that platform. And if you ever get stuck, youtube tutorials to the rescue.
What is the best advice you have ever heard?
The best advice I ever heard came from director Kevin Smith from clerks. It costs nothing to encourage an artist.
What are you reading now?
Origen by Dan Brown.
What's next for you as a writer?
I plan to keep going with the Omicron series. My goal for that is to get one out a year. If possible. But I do have a few other Ideas that I want to put down on paper. Nothing set in stone just a few lines and a couple of ideas.
If you were going to be stranded on a desert island and allowed to take 3 or 4 books with you what books would you bring?
The Complete Idiots guide. How to get out of a desert island.
Homeland. By R.A. Salvatore.
Digital Fortress. By Dan Brown.
One foot in the Grave. By Jeaniene Frost
Author Websites and Profiles
Christopher Schultz Amazon Profile