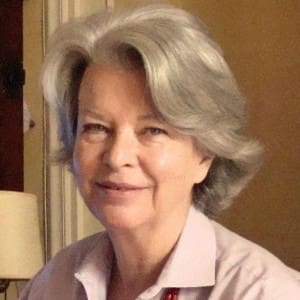 Tell us about yourself and how many books you have written.
A random traveler – born in Belgium, raised in Sweden, Egypt, Russia, Colombia and (finally!) the US. In New York, I got a Master's in economics from Columbia U. Then more travel for the United Nations, to some 50 countries around the world, what a life!
Now I'm settled down and writing in Rome.
I've written about a dozen books (both in English and Italian) if you count in the rewrites – I'm not afraid to scrap a book and redo it, that's the case with the one I'm promoting these days, "Luna Rising, the Full Saga", a wild, over-the-top story about an American computer whiz kid who travels to Sicily, the land of his deceased father and meets the ghosts of all his ancestors. One of them, an 18th century beauty, mistakes him for her long-lost lover…Yes, it's a paranormal romance but also a techno-thriller. Call it the ultimate cross-genre novel!
What is the name of your latest book and what inspired it?
My latest book is called "Crimson Clouds", a romance the second time around. But it is also about finding yourself after you've retired and left a whole lifetime of work behind you. A difficult second passage in life. In the case of my protagonist, a handsome Frenchman who has decided to try his hand at painting, his problem is made harder by his wife. She is American, beautiful and elegant, but she has other interests. They fight over art, she despises his academic paintings, she's cool, he's square…but what is at stake is their marriage, not art. And also a secret she has kept from him and that threatens their relationship.
The book was inspired by my own experience when I retired and decided to become…a painter! For five years I valiantly tried until I hit a wall, just as my protagonist does. But the similarities stop there, my marriage is not on the rocks!
Do you have any unusual writing habits?
No. Except for the fact that I write almost non-stop until I can't stand the chair I'm sitting on!
What authors, or books have influenced you?
The classics – especially the Russians. I love Bulgakov's "The Master and Marguerite" and Gogol's "Dead Souls". Give me something bizarre and outlandish, and I'm happy.
What are you working on now?
Every morning, I polish my crystal ball and gaze into the future. The 23rd century, to be exact and that's the title of the book – it's going to be a serial novel, Part One is called "Forever Young". Because it will be a time when technology is so advanced that you won't suffer from aging anymore: you'll stay looking young all your life till the day you drop dead!
I love to imagine the future, and it's not going to be quite as dystopian as everyone thinks. I'm convinced the future will be filled by people like you and me. Is the human race headed for extinction? Tough times, yes, but not total extinction. I visualize us moving to another pristine planet or else, taking refuge in the last virgin continent, Antarctica. So yes, I don't think we'll agree on how to save our planet. There will be two groups of people, all with the same objective, avoid the extinction of humanity, but with different ways of doing it. Who will win out? And how will simple people (like you and me) fare? Just think, where would you prefer to go with your loved one, on another planet or to Antarctica?
What is your best method or website when it comes to promoting your books?
I have a blog and I love to blog. But I don't write about my books and writing, I ramble on about anything that strikes my fancy… So I don't have a "best method". I rely on awesome guys like you, hey, who doesn't?
Do you have any advice for new authors?
Write, write and re-write. Yes, editing is crucial. That book has to be the best possible book you can write. And if you're satisfied with it, wait one month and re-read it. You are going to be surprised: it still needs editing! And that's normal. There are times I feel like I'll never stop re-writing!
What is the best advice you have ever heard?
The one I just gave. It doesn't originate with me, it's the opinion of professional writers. And I respect that. I know they're right.
What are you reading now?
Short stories by Mavis Gallant, she's Canadian and lived most of her life in Paris. Interesting, cosmopolitan views.
What's next for you as a writer?
After "the 23rd Century", I'll take my crew of characters to the…27th Century, via a hibernation process that maintains them young for 400 years…So expect a couple of serial novels about the future, in about 8 episodes…
If you were going to be stranded on a desert island and allowed to take 3 or 4 books with you what books would you bring?
Tolstoy's War and Peace
Voltaire's Candide
Shakespeare's Romeo and Juliet
Cervantes' Don Quichotte
Author Websites and Profiles
Claude Nougat Website
Claude Nougat Amazon Profile
Claude Nougat Author Profile on Smashwords
Claude Nougat's Social Media Links
Goodreads Profile
Facebook Profile
Twitter Account
Pinterest Account