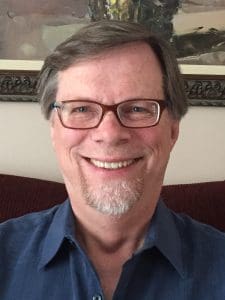 Tell us about yourself and how many books you have written.
I have been a country preacher, a community mental health practitioner, an Assistant Professor of Psychiatry and Family Medicine at a leading university, a pioneer in the field of medical family therapy, an academic writer with over sixty articles and two co-authored books to me name. I am also a novelist. I published my first novel in 2005 and my latest novel, "Parrot Talk," was released in May 2017. I was a Finalist in Fiction for the Indy Excellence Award (2011) for "Charlie No Face" and runner up in fiction for the TAZ Author Awards, for Parrot Talk (2017).
What is the name of your latest book and what inspired it?
My latest book is Parrot Talk. It is a humorous story about matters of consequence. Brothers, Lucas and Grinder, whose mother left them when they were young boys, learn from a friend that she has died. They must go to Pittsburgh to take care of her effects, chief among them being Paul. Turns out that Paul is an African grey parrot who is grieving and has things to say that will change the brothers' lives. This story will make you laugh and cry…but mostly laugh. This book was inspired by a conversation with my wife in which I was searching for a story that was different, one that would be humorous, but substantive. We came up with the notion of an animal protagonist. I researched the smartest animals and settled on African grey parrots. They can initiate conversation, which was important to the plot.
Do you have any unusual writing habits?
I wish I could say that I write in the nude or that I only write from 1am to 5am in the morning. Truth is that I write several days a week in my office in our finished basement, often with our cat, Boots, nestled behind the computer where he can enjoy the heat of my desk lamp.
What authors, or books have influenced you?
Many! Elie Wiesel, Philip Roth, Alice McDermott, Nikos Kazantzakis, Annie Dillard, George Saunders and others.
What are you working on now?
I am writing a novel in which the main character wakes up dead. It opens with "I don't know how and I don't know why, but I think I died today." The story will unravel the circumstances around this tragedy and the effect it will have on those close (and not so close) to him.
What is your best method or website when it comes to promoting your books?
My publisher, Black Rose Writing, does a very good job promoting my books. But I also use Facebook, Twitter, email blasts, virtual book tours and sites like this one.
Do you have any advice for new authors?
Write as often as you can. Don't let self-criticism or self-doubt hinder you. Most writers are tough on themselves, but that's no reason not to write.
What is the best advice you have ever heard?
E.L Doctorow, when he was asked about writing fiction, said that it was like driving a car at night; you never see further than your headlights, but you can make the whole trip that way.
What are you reading now?
I am reading the gargantuan new biography of Leonardo da Vinci.
What's next for you as a writer?
As I mentioned before, I am working on a new novel. I also write a blog for Psychology Today magazine. I am also expanding my teaching at Writers and Books in Rochester, NY, a terrific writing community and resource.
If you were going to be stranded on a desert island and allowed to take 3 or 4 books with you what books would you bring?
To Kill a Mockingbird, Pilgrim at Tinker Creek, Night, The Cloud of Unknowing.
Author Websites and Profiles
David Seaburn Website
David Seaburn Amazon Profile
David Seaburn's Social Media Links
Goodreads Profile
Facebook Profile
Twitter Account