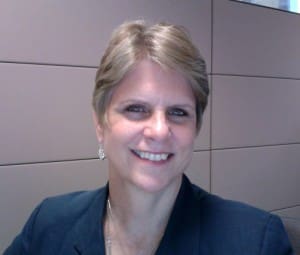 Tell us about yourself and how many books you have written.
I write SF/fantasy with my co-author and brother, David W Small. We have been writing together since 2006 and make our partnership work through the use of email, Instant Messaging and Skype. Our newest release is THE SILVER CROSS, Book 1 in the Vampire Nightlife series.
We have written three other novels, ASSASSIN'S CURSE, Book 1 in the Witch Stone Prophecy, QUEST FOR NOBILITY and THE CRYSTAL FACADE in the RULE OF OTHARIA series and three novellas in the DARK FUTURE series to-date.
We are currently working on WITCH'S CURSE, Book 2 in the Witch Stone Prophecy. It's the exciting conclusion to the storyline and we hope to publish it in October/November 2013.
What is the name of your latest book and what inspired it?
Our latest book is THE SILVER CROSS. I've always had a love of vampires. Seeing as I live near Boston, MA, I thought it would be awesome to have Detective Lacey Gardner a part of the Boston Police Dept. I've included lots of landmarks in the book and I've been told by fans that they loved seeing that.
Do you have any unusual writing habits?
Writing with a co-author is unusual in itself, but Dave and I make it work. It took us awhile to gain our stride, but now even we have trouble remembering who wrote what scene or chapter. I think that's the best testament to our writing style. The last thing we want is choppy scenes that don't blend well together.
What authors, or books have influenced you?
My first love is fantasy so I've read all the greats in that field – George RR Martin, Orson Scott Card, Richard Jordan, Tad Williams and Stephen R Donaldson. I also enjoy thrillers and reading Brad Thor and Vince Flynn has helped me create suspense in our books.
What are you working on now?
We are currently working on "Witch's Curse" which is the sequel and final volume in The Witch Stone Prophecy. This book will reveal what role twins Kara and Kala play in the ancient prophecy. Jeda will uncover some surprising things about himself as well. Of course, Elizabeth Berkshire, a strong elemental witch, is in the book. Readers love to hate her. We have a few new characters – Raz and Ranker – and we think readers will enjoy them as well.
We're hoping for a November 2013 publication date, but that depends on our writing timeline. Dave and I both work full-time and some weeks are more productive with writing than others, but we're working hard to finish this book on time.
What is your best method or website when it comes to promoting your books?
My blog, Two Ends of the Pen, is my best social media site. All of my books are listed on the site. I also feature author interviews, panel discussions, guest posts and book reviews. There's lot to read there and I hope a little something for everyone. I also tweet and use Facebook to spread the word about our books.
Do you have any advice for new authors?
Hire a professional editor!!! I can't tell you how many books I've read that didn't have this step. Typos, wrong words, POV changes kill the enjoyment for me of an otherwise unique and inventive story.
What is the best advice you have ever heard?
Patience – have the patience to get the book in the best shape it can be before you hit the publish button. That means having beta readers, a graphic artist for the cover, and an editor. Without the patience to do each step, you may not be putting out the best product you can.
What are you reading now?
I just finished THE WHITE QUEEN by Philippa Gregory and WINDS OF SALEM by Melissa de la Cruz. I have a stack of books in my "review" pile as well that I need to read in the next month or so. That's one thing about being a book reviewer, you're never without something new to read. I've had to close to new submissions because of my overwhelming "to-be-reviewed" pile.
What's next for you as a writer?
I also write romance under my pen name, Debra Elizabeth. I'm working on the book 2 in the Age of Innocence trilogy, LOVE BY DECEPTION. I hope to release this book in the fall as well.
What is your favorite book of all time?
"Pride and Prejudice" by Jane Austen followed closely by "The Mists of Avalon" by Marion Zimmer Bradley. Of course, if George RR Martin would finish his own Fire and Ice books, I'd be a happy girl.
Author Websites and Profiles
Debra L Martin Website
Debra L Martin Amazon Profile
Debra L Martin Author Profile on Smashwords
Debra L Martin's Social Media Links
Goodreads Profile
Facebook Profile
Twitter Account