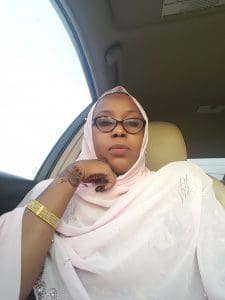 Tell us about yourself and how many books you have written.
Fatima Koise is the author of 16 children's books and a novella "The Silent Wife. She is also the author of 'The Nine Princesses, Bella and the Pigmies, Bella-The African Cinderella , Rheena, the Anaconda Slayer, Nanya, the dragon slayer, Rescued by an Eagle etc all available on Kindle and the Amazon Stores.
She loves travelling, discovering new cultures, writing, and story-telling.Her books can be found on Amazon.com, and Kindle Stores
What is the name of your latest book and what inspired it?
My latest book is titled: "Princess Laylah." The book follows the story of a Princess and her foster father in a marital dilemna after the demise of her mother, the Queen.
The inspiration for the story came from some of my own personal experiencesand my passion for story telling.
Do you have any unusual writing habits?
Re-telling stories with turns and twists to give it an African narrative
What authors, or books have influenced you?
Author: J.K.Rowling; Grimm Brothers
Books:Cinderella; Snowwhite and the Seven Dwarfs
What are you working on now?
My new blog posts and self-help books
https://www.fatimakoise.com.ng/blog
What is your best method or website when it comes to promoting your books?
tweeting
Do you have any advice for new authors?
Unleash, unleash and unleash the books within. Believe in yourself and continue writing
What is the best advice you have ever heard?
You need to work on your book cover
What are you reading now?
Quie: The power of introverts By Susan Cain
What's next for you as a writer?
Getting promoted, making sales
If you were going to be stranded on a desert island and allowed to take 3 or 4 books with you what books would you bring?
The eight habit by steven covey; The Nine Princesses; Bella and the eleven pigmies and The Golden necklace by me
Author Websites and Profiles
FATIMA koise Website
FATIMA koise Amazon Profile
FATIMA koise's Social Media Links
Goodreads Profile
Facebook Profile
Twitter Account