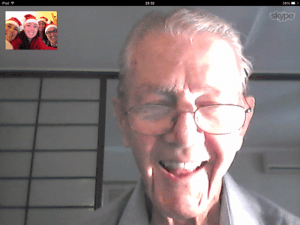 Tell us about yourself and how many books you have written.
I have wanted to write since I was in my teens. After reading Ernest Hemingway's books my ambition was to become, like him, a foreign correspondent and author. I achieved my goals – but not quite with the same success as him!
I was born in New Zealand and began my journalism career on The New Zealand Herald. I later worked for The Sydney Morning Herald and the Melbourne Herald before being hired by Reuter, working for the agency in Japan, Korea, Hong Kong, Malaysia and Indonesia.
I was a foreign correspondent in Asia for 30 years, which included fifteen years reporting for The New York Times with Hong Kong as my base.
I began writing fiction when I was a young journalist in Australia and had two short stories published in a leading magazine. My first success with a novel was The Peking Payoff, which was published in hard cover in 1975 by Macmillan Inc. in New York and in paperback by Hamlyn. Hamlyn subsequently published The Seizing of Singapore, Deadline in Jakarta and An H-Bomb for Alice. In 1988, I self-published Reunion, also a novel.
Following my ten years as a freelance correspondent, from 1991 to 2001, based first in Singapore and then Malaysia, I wrote The Mahathir Legacy, a non-fiction work, which was published in Australia in 2003 by Allen & Unwin.
My epic Asian saga, Nanyang – published as both an Amazon (Kindle) eBook and as a CreateSpace) paperback – reflects my interest in the history of East Asia, where I have spent so much of my adult life, and the emigration of Chinese to South-East Asia, among them the ancestors of my wife Truus The Tiang Nio.
For the eBook see:
http://www.amazon.com/dp/B006PHIPU4
For the paperback see:
http://www.amazon.com/Nanyang-Mr-Ian-…
I have also more recently published two more books of the action/adventure genre, The Unintentional Jihadi.
http://www.amazon.com/dp/B008d7EHI7O
and The Lust of Comrade Lu.
http://www.amazon.com/Lust-Comrade-Lu…
ebook/dp/B00IWXP3H2/ref=asap_bc?ie=UTF8
The Unintentional Jihadi is a thriller in a light-hearted vein, which had its gestation in the final years of my time as an Asian correspondent.
The Lust of Comrade Lu is very relevant to current relations between Hong Kong and Beijing.
I have begun republishing some earlier works as eBooks.
The first was Reunion. http://www.amazon.com/dp/B008YVLPNI
The second was The Peking Payoff
http://www.amazon.com/dp/B009HPE0T6
The latest is The Seizing Of Singapore
http://www.amazon.com/dp/B00ALQL39K
The Unintentional Jihadi is a thriller in a light-hearted vein, which had its gestation in the final years of my time as an Asian correspondent.
Reunion centers on the threat of war between Indonesia and Australia, which the main protagonist hopes to avert by revealing a secret from his Indonesian past.
In the Peking Payoff, a Hong Kong taipan seeks to secure the British Colony's future at a meeting with China's premier unaware of plans to kill the Chinese leader and implicate the magnate with the coerced help of his drug-addicted wife.
I have started on a new novel, which is a marked shift in setting from my earlier Asia-oriented (no pun intended) works. The period is the 1930s in New Zealand, which provides an opportunity for me to incorporate memories of my childhood.
For further information about me see my blog: http://iangstewart.typepad.com/my_weblog/
What is the name of your latest book and what inspired it?
The Lust of Comrade Lu is the first time I have revisited HongKong-China relations since The Peking Payoff (see above).
I decided it was time to do so because relations between them have become tense with increasing indications Beijing wishes to withdraw the special privileges it was given when the British colony was returned to China. This is the background to what is a story of a Chinese leader's infatuation with a woman and three murders.
Do you have any unusual writing habits?
Not really. I have always beieved in sitting down to write as soon as an idea vcomes to me.
What authors, or books have influenced you?
Arthur Conan Doyle, John Buchan Ernest Hemingway, Agatha Christie, Evelyn Waugh, Dorothy Sayers, Raymond Chandler, Ian Fleming, Umberto Eco.
Writers I have admired include Philip Roth, John le Carre, Denis Lehane and Martiun Cruz Smith
What are you working on now?
As mentioned above a book set in New Zealand in th 1930s.
What is your best method or website when it comes to promoting your books?
Awesome and the sites listed by Author Marketing Club. Also my blog, Goodreads and anything els I can find!
Do you have any advice for new authors?
Write. Sit down at your computer and key in whatever comes into your head!
What is the best advice you have ever heard?
Read broadly — from my older sister, a brilliant scholar who suggested books I should read.
What are you reading now?
Nothing. I am too busy. Hope to take some time soon to read the latest Martin Cruz Smith.
What's next for you as a writer?
To write as long as I can.
If you were going to be stranded on a desert island and allowed to take 3 or 4 books with you what books would you bring?
Name of The Rose, Portnoy's Complaint and Evelyn Waugh's Scoop.
Author Websites and Profiles
Ian Stewart Website