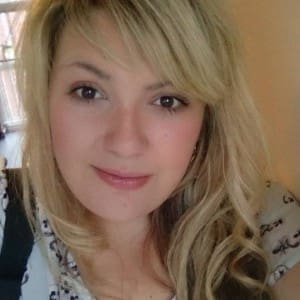 Tell us about yourself and how many books you have written.
I'm a 22 year old Mother of one from the Black Country, UK. Reading and writing are my absolute passion and finally being able write my own book is an absolute dream. 'Forever Love' is my first book, though i do have many more planned tat are coming soon.
What is the name of your latest book and what inspired it?
Forever Love is the name of the book. Lots of things influenced me. I have read so many book sthis year and one of the things that stood out most for me is that despite how much i enjoyed them and i really did, i felt that they give an unrealistic view of women. Alot of romances are about blushing virgins with Alpha males, Liv, the main character is certainly not a blushing virgin. I like characters that have layers and i like peeling them back.
Do you have any unusual writing habits?
If i think of something i have to write it down other wise it would send me crazy. Also, my Mom basically reads through every few chapters, i need her stamp of approval for alot of things.
What authors, or books have influenced you?
There are so many amazing authors that i look up to. Different authors have given me different ideas and advice. Right this second, the authors that i love are Jordan Silver, Abigail Barnette, M. Leighton, Tamsyn Bester and J.J McAvoy.
What are you working on now?
Im working on my next book which is a little bit different and little bit spicier than Forever Love. Im actually really excited for this next one.
What is your best method or website when it comes to promoting your books?
Facebook is the best way for me personally. Goodreads and KBoards.
Do you have any advice for new authors?
The only advice that i would give to someone every time is Only write what you'd be willing to read. I really do believe that you have to enjoy writing it for your reader to. Dont worry or think about whether people will like it, that just takes away from the creativity.
What is the best advice you have ever heard?
Chase your dreams because they arent going to chase you!
What are you reading now?
Priceless by Raine Miller, its fab!
What's next for you as a writer?
My next book is 'The Princepessa' which i'm hoping to get out later this year. After that, 'Forever Together' which will be the sequel/novella to forever love.
If you were going to be stranded on a desert island and allowed to take 3 or 4 books with you what books would you bring?
Aaaaaah that is definitely a hard one. Could i count series as one book. If i could, i would definitely take J.J Mcavoys Ruthless people series. This Man series, By Jodi Ellen Malpas and probably The Spitfire series By Jordan Silver.
Author Websites and Profiles
Jade Whitfield Website
Jade Whitfield Amazon Profile
Jade Whitfield's Social Media Links
Goodreads Profile
Facebook Profile