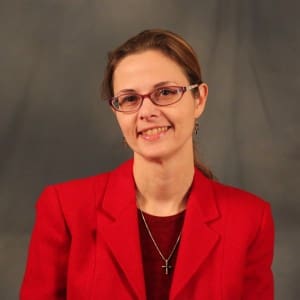 Tell us about yourself and how many books you have written.
I like to say that my debut novel, Discovering Ren, is the first book I'll admit to. There were others, including a handwritten serial adventure featuring members of my high school clique, written and distributed around the lunch table, but I don't count them.
Right now, I'm working on the second book of my proposed trilogy. Each novel centers on one of the main characters in the Isis/Osiris/Horus myth, in that order. The third book is already taking shape in my head.
What is the name of your latest book and what inspired it?
As I said, the inspiration for my series is an ancient Egyptian myth, one of the oldest stories known to humankind. I just wish I knew what the title was! I woke up in the middle of the night with the title for the first book in my head, so I'm waiting and praying for the same thing to happen with this one.
Do you have any unusual writing habits?
I love to write in bed. That's where I do most of my pleasure reading and most of my creative writing.
What authors, or books have influenced you?
There are really too many to list – John Donne, Will Shakespeare, Sam Coleridge, Jane Austen, Wilkie Collins, EM Forster, and contemporary authors like Jim Butcher and Katie Macallister. I nurture a sweet spot for JK Rowling, too. My current WIP is at its structural essence a thriller, and I recently discovered Will Adams's books. I'm enjoying them a lot.
What are you working on now?
The sequel to Discovering Ren is primarily told from Max Ambrosine's POV. His voice came to me in first person, although the previous book was in third. In this story, he's challenged to take up his rightful place as king of the underworld, but he doesn't want to sacrifice his mortal life with his family, until a murderous ghost escapes into waking reality and starts killing magicals.
What is your best method or website when it comes to promoting your books?
I've found, as have countless others before me, that I have to use a variety of methods to promote. I rely on FB principally, but I also have a Twitter account and I belong to several LinkedIn writing groups. I'm a member of ACFW, and I use their email loops for certain announcements. Plus, I'm gathering a list of web sites and blogs like this one that garner readers.
Do you have any advice for new authors?
It's hard, hard work. I'm lucky in that I am not trying to make a living off of my novels. My kids and I would starve. There are lots of new ways to get your writing out in the world, but it seems like everyone is looking to squeeze more and more out of the author, on whom the whole pyramid is resting. Like the rest of society, the gap between rich and poor authors is widening, and the "middle class" (midlist authors who sell decently well but aren't blockbusters) is disappearing entirely. SO, be honest about what you hope to get out of the writing and selling experience.
What is the best advice you have ever heard?
Find out what professional authors do, and then do that. Brilliant advice.
What are you reading now?
Will Adams's The Alexander Cipher and The Exodus Quest. I'm one of those freaky people who can read more than one book at once.
What's next for you as a writer?
After my current WIP is finished, I'll start doing the research for a top-secret project while I write the third book in my trilogy. All I'll say is that my new project will be unrelated to the previous three, and it will be a historical.
What is your favorite book of all time?
Jane Austen's Pride and Prejudice. It's just so brilliant, and I read it whenever I need a lift. A close second is EM Forster's A Room With a View.
Author Websites and Profiles
Jennifer Eifrig Website
Jennifer Eifrig Amazon Profile
Jennifer Eifrig's Social Media Links
Goodreads Profile
Facebook Profile
Twitter Account
Pinterest Account