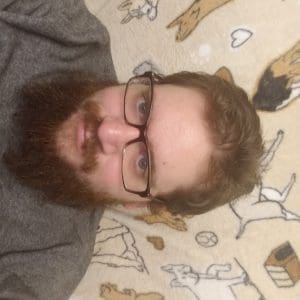 Tell us about yourself and how many books you have written.
My name is Joshua Tommaso and I have written one book so far. I have been published in poetry magazines such as "Pancakes in Heaven" "Coffee Ground Breakfast" and recently in "Boned Stories Magazine" of which I may be having a serialized poetry series published through them, just waiting on the decision by the editor.
What is the name of your latest book and what inspired it?
It is titled "The Milkman". My daughter inspired the story. When she was a newborn, she had a hard time going to sleep, so I told her a story I made for her while giving her milk, and each time I told it to her and fed her her milk, she would fall asleep. So I decided to make the story I told her each night into a children's book.
Do you have any unusual writing habits?
Not really, or maybe it qualifies as a unusual habbit, but I always have to have a handwritten version of a poem or story alongside a typed copy. I type it first, then hand write it into a journal or spiral notebook.
What authors, or books have influenced you?
I primarily write poetry, so Robert Frost, Mary Oliver, and Homer greatly influence me.
What are you working on now?
I am currently working on an epic poem. I am hoping to have a work of considerable length and depth like "The Iliad" and "The Odyssey" by Homer.
What is your best method or website when it comes to promoting your books?
I just recently started using sites like awesomegang and book reader magazine.
Do you have any advice for new authors?
Honestly, just write. I know that phrase is over used, but just write, even if it is one word a day, or a sentence a day, eventually it'll add up to a poem or novel.
What is the best advice you have ever heard?
If you dont know how to properly end your poem and are stuck, look at what you have so far, and maybe that is the real ending.
What are you reading now?
Right now I'm reading "The Rising" by Tim LaHaye and Jerry B. Jenkins. I only have two of the sixteen book series left to read. Then I'll probably start reading "The Odyssey" by Homer.
What's next for you as a writer?
I am currently working on my MFA in Poetry at Southern New Hampshire University. As stated before I am working on an epic poem. I'm hoping with my workshop classes in my program, I can utilize those to polish a great manuscript for future submissions.
If you were going to be stranded on a desert island and allowed to take 3 or 4 books with you what books would you bring?
"Where the Red Fern Grows" by Wilson Rawls (favorite book of all time)
"James Herriot's Dog Stories: Warm And Wonderful Stories About The Animals Herriot Loves Best" by James Herriot
"The Iliad" and "The Odyssey" by Homer
Author Websites and Profiles
Joshua Tommaso Website
Joshua Tommaso's Social Media Links
Twitter Account