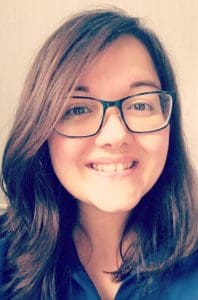 Tell us about yourself and how many books you have written.
I'm an indie author who has published five books in the Prophecy Child series that was nominated for the Summer Indie Book Awards 2016. I've also written one book that kicks off a series of stand-alone books with a fairy tale twist. Cinderella's story is the first where we talk about Rella Rosewood; a renegade hunter with a foul mouth who also owns a pair of glass slippers. And recently I've released the first book of the Terra Vane series. This is a fantasy mystery set in a world only a portal away where we meet Terra Vane; an Enforcer Field Agent for the PCA (Portiside City Agency).
My interests lie very much in fantasy, urban fantasy and historical romances. I love strong-minded female protagonists with an edge. And a love interest who loves to feed their flame rather than dampen it.
What is the name of your latest book and what inspired it?
My latest book is titled, Death Be Blue, and it features the main protagonist, Terra Vane who immigrated through a portal into a new world when she was sixteen. Her job is to help keep Portiside safe and to make sure that all the shifters, vampires and fairies who live there stay on the right side of the law. What inspired this story was a lot of the information we have from history that we call mythological. But as they say, there is many a truth in myth, and I wanted a story arc that could explain why we have so many stories from our past that have similar roots from all over the world.
Do you have any unusual writing habits?
I act out a lot of my chapters. I think a lot of people would figure that's pretty weird. But hey, I'm a writer. Weird is my middle name. By acting out some of the scenes, I get to feel the emotion that could come from such a conversation, and then I can put such emotion into the story.
What authors, or books have influenced you?
Nora Roberts is a big one for me. How she can write for any genre and just pull you in. Fantasy, mystery, thriller, contemporary. She sure knows how to write a story!
What are you working on now?
The Terra Vane series is a priority for me right now. Death Be Charmed, book two in the series has been completed and is with the editor as we speak. That is due out in January next year and continues on from the last book. Book three in the series, Death Be Raven is currently in progress.
What is your best method or website when it comes to promoting your books?
I find the best method for promoting my books is to seek out places such as awesome gang where they're doing so much to support authors in getting their work out there. Having a website is great for traffic to come to and see everything in your portfolio, and posting regularly on Facebook and Twitter can start to build up a great fan base.
Do you have any advice for new authors?
Read as much as you can in the genre you're writing, or wish to write for. By doing this you're subconsciously learning about pacing, grammar, and narrative structures. This will help you when it comes to writing your own. Also, get an editor. This was a big-learn for me because I thought them to be way out of my price range. However, there are so many people out there now who provide affordable editing services for both indie authors and professionals, and the advice they give will be invaluable.
What is the best advice you have ever heard?
The best advice I've been given as a writer is to stay true to myself. We think we have to emulate those who have been successful, but they have become successful because of their unique writing voice. Have faith that your voice is unique too, and someone out there is going to love it. Yes, learn as much as you can on the technical writing side, but never lose sight of who you are as a writer.
What are you reading now?
I've finished reading Magic Binds by Illona Andrews. The Kate Daniels series is amazing, and I'm always excited, ready and waiting, for the next book. I love the characters!
What's next for you as a writer?
I have plotted out the Terra Vane series to go on for quite a few books as the corruption and intrigue build in the background. But I also plan to continue with the Far Far Away series and to finish Rapunzel's twisted fairy tale titled A Tower Above. In addition to these, I will be releasing the Portiside Diaries. A collection of short stories that accompany the Terra Vane series, and what I will be making free for anyone who signs up for my newsletter via my website at the present time.
If you were going to be stranded on a desert island and allowed to take 3 or 4 books with you what books would you bring?
Oh no! Only 3 or 4? Ouch. Okay. Here goes…
Dreaming of You by Lisa Kleypas
Magic Triumphs by Illona Andrews (can we wait for when it's released? Pretty please!)
Moon Called by Patricia Briggs
The Circle Trilogy by Nora Roberts (I know this is three books but we can count it as one, right?)
Author Websites and Profiles
Katie Epstein Website
Katie Epstein Amazon Profile
Katie Epstein's Social Media Links
Goodreads Profile
Facebook Profile
Twitter Account