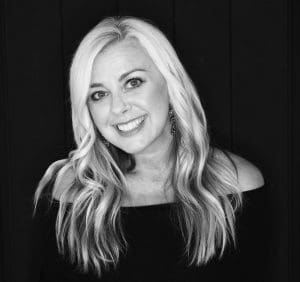 Tell us about yourself and how many books you have written.
I'm a published Christian author with a heart for inspiring and encouraging readers, especially in my romantic suspense, teen fiction, marriage, and children's books. I have seven books traditionally published—and clearly, I'm multi-genre!
I'm a chocoholic mom of three, married to my high school sweetheart. Originally from the UK, we live in Kelowna, B.C. as audacious empty-nesters.
Details about my books and my blog can be found here: www.laurathomasauthor.com
What is the name of your latest book and what inspired it?
My latest book is The Lighthouse Baby and was just published in May 2019. It's a Christian romantic suspense novel, the second book in my "Flight to Freedom" series.
I adore lighthouses—there is something strong and sure yet mysterious and enchanting about them. When my family and I visited the Oregon Coast for the first time, I was mesmerized by these beacons of light dotted along the coast—especially when we toured a couple of them. I began wondering what stories those stoic walls held within them and knew I had to write one myself. My ever-patient husband took me back there and I discovered the perfect lighthouse, along with a bookstore, winding roads, and setting ideas—I even wrote some of the scenes whilst sitting on the actual beach mentioned in The Lighthouse Baby. So much fun!
Do you have any unusual writing habits?
I'm rather disappointed that I'm not a "burn the midnight oil" kind of writer, who does her best work in the middle of the night—but truth be told, I get the bulk of my real writing done in the afternoons. It works best for me. My most unusual habit is that I am a TERRIBLE typist. Just awful. I am determined to take a course one of these days…
What authors, or books have influenced you?
As a child, I was an absolute bookworm and Little Women by Louisa May Alcott was (and still is) a favorite and impacted me greatly. Francine Rivers, Angela Hunt, Colleen Coble, and Dee Henderson are just some contemporary Christian authors who have influenced my writing. And the book of books—The Bible—serves as a constant source of encouragement, wisdom, and inspiration to me.
What are you working on now?
I'm currently finishing up the manuscript for The Orphan Beach, book 3 in my "Flight to Freedom" series of Christian romantic suspense novels, published by Anaiah Press.
What is your best method or website when it comes to promoting your books?
I think casting a wide net is wise when it comes to promoting. I have much to learn, but local book signing events and school presentations for children's books are great—and promoting online on social media and growing an email list is definitely beneficial.
Do you have any advice for new authors?
Be patient. I know it's awfully hard. This particular book took three long years to make its grand entrance into the world—one of my other books took six! Patience is definitely not one of my virtues but it's something every writer needs in spades. And in the waiting, keep writing. Move ahead with the next project and continue to hone your craft, build your platform, and live your life!
What is the best advice you have ever heard?
Always have a teachable heart.
What are you reading now?
Save Me the Plums by Ruth Reichl
Half-Blood Blues by Esi Edugyan
Roots and Sky by Christie Purifoy
What's next for you as a writer?
It's been a crazy year so far—launching 2 novels and completing a third, so I'm looking forward to taking some time off this summer (other than ongoing marketing, of course!) so that I can gain a little headspace and decide which story needs telling next. In fact, I'm going to live a little and put this beloved quote into action:
"How vain it is to sit down to write when you have not stood up to live." Henry David Thoreau
If you were going to be stranded on a desert island and allowed to take 3 or 4 books with you what books would you bring?
The Bible
Little Women
The Works of Shakespeare
Author Websites and Profiles
Laura Thomas Website
Laura Thomas Amazon Profile
Laura Thomas's Social Media Links
Goodreads Profile
Facebook Profile
Twitter Account
Pinterest Account