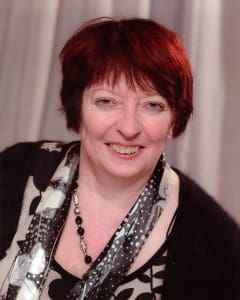 Tell us about yourself and how many books you have written.
I live in London, England with my husband about fives miles out from the centre. I've written two books that I've published. The first was "Quirky Christmas Stories", which I co-authored with my friend Rose Bishop. The second is "Dribs and Drabbles". I've also had a story published in the "MCSI: Magical Crime Scenes" anthology and in the Short Sharp Shock short horror story series.
What is the name of your latest book and what inspired it?
My latest book is "Dribs and Drabbles". It was inspired by a love of flash fiction and seeing how a story can be told in as few as words as possible.
Do you have any unusual writing habits?
I do sometimes get up in the middle of the night when I'm stuck by inspiration and wander into my box room, next to our bedroom, where my computer lives to get the idea down before I forget it. My husband is not too keen on this if I forget to shut the door and the light wakes him up!
What authors, or books have influenced you?
I would say Charlaine Harris, Ben Aaronovitch and Jasper Fforde. I love all their books although they have different styles of writing. Also, M. R. James, I love his ghost stories.
What are you working on now?
I'm working on a novella about a young woman who somehow slips into an alternative timeline and takes the place of the version of herself there. She's trying to work out where their timelines diverged and how to get back home.
What is your best method or website when it comes to promoting your books?
Obviously, sites like Awesome Gang are great. I think they work better than Facebook or Twitter because those forms of social media depend on an awful lot of people looking at them.
Do you have any advice for new authors?
Finish what you start. And remember that you can't edit a blank page. Don't publish anything until you're sure it's as good as it can be.
What is the best advice you have ever heard?
Don't compare yourself to other writers, it will only demoralise yourself. And have faith in yourself, don't assume you won't succeed before you even try.
What are you reading now?
At the moment I'm reading "The Strange Case of the Alchemist's Daughter" by Theodora Goss. I've just finished reading "Breaking the Lore" by Andy Redsmith, which is similar to the Rivers of London series by Ben Aaronovitch. I'm looking forward to reading Ben's latest novella, "The October Man".
What's next for you as a writer?
I'm editing my novella and continuing to draft the sequel to it. I hope to be publishing it in the not too distant future. I've also got another novel I've drafted about a mother and a daughter who have a car crash and wake up to find themselves in a 1930's murder mystery novel that I'm eager to edit and get published.
If you were going to be stranded on a desert island and allowed to take 3 or 4 books with you what books would you bring?
"Catch 22" by Joseph Heller, "Pride and Prejudice" by Jane Austen, and "1984" by George Orwell. Quite an eclectic bunch but I'm fond of all of them for different reasons. I did think I would choose science fiction or fantasy ones but these are my favourites.
Author Websites and Profiles
Liz Tuckwell Website
Liz Tuckwell Amazon Profile
Liz Tuckwell's Social Media Links
Goodreads Profile
Facebook Profile
Twitter Account