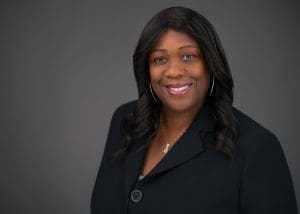 Tell us about yourself and how many books you have written.
I am a psychologist by training, but I quickly realized the world of therapy and academia wouldn't be enough for me. After graduate school, I started a career in marketing and have built a solid career as a strategy, branding and insights guru. This is my first book.
What is the name of your latest book and what inspired it?
Epiphany Marketing: The Heart of Marketing Starts at Your Core is my first book and was inspired by my own experiences across 20 years in the industry. In many ways, it is a nod to marketing of the past but it's much more than this. I put on my hat as organizational psychologist and remind leaders what it means to lead from within. It is a book that highlights some best practices based on numerous Fortune 50, 100 and 500 companies I've had the honor of working with.
I am an indie author, but this won't be my last book. I've loved every minute of the process.
Do you have any unusual writing habits?
I like to write late at night and usually can't sleep until a thought is finished. I go a lot on my gut and trust it to guide the message.
What authors, or books have influenced you?
I really enjoy a lot of spiritual teachers – Deepak Chopra is at the top of my list. Not far behind is Iyanla Vanzant
What are you working on now?
Right now I'm working on a book about organizational culture and how to improve environments.
What is your best method or website when it comes to promoting your books?
I am a talker, so I find getting out and in front of people works best for me.
Do you have any advice for new authors?
Just do it!
What is the best advice you have ever heard?
Focus on the big picture and don't get lost in the small details.
What are you reading now?
You Are a Badass by Jen Sincero
What's next for you as a writer?
I'd like to do more public speaking and inspire people to get back to who they really are.
If you were going to be stranded on a desert island and allowed to take 3 or 4 books with you what books would you bring?
The Four Agreements, The Celestine Prophecy, The Alchemist, The Untethered Soul
Author Websites and Profiles
Maisha Cobb Website
Maisha Cobb Amazon Profile
Maisha Cobb's Social Media Links
Goodreads Profile
Twitter Account