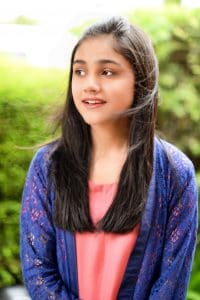 Tell us about yourself and how many books you have written.
Hi! I am a 17 year old Poet, residing in Melbourne Australia. I published my very first book called 'Untold Journeys' last year and am currently working on the Anthology 'I Bared My Chest' with 20 other female authors. Probably making me the youngest author to work on an international anthology!
What is the name of your latest book and what inspired it?
I Bared My Chest is an anthology. It is inspired from freedom. I was offered to be a part of it after having an interview with one of the lead authors, Frankie Picasso.
Do you have any unusual writing habits?
None 😀
What authors, or books have influenced you?
Crime Books are my favourite to read. However, my writing style is totally different to what I read.
What are you working on now?
I Bared My Chest
What is your best method or website when it comes to promoting your books?
Facebook, Instagram and twitter are really good too. I just put up quotes so people can come and check out my pages and then see the books etc.
Do you have any advice for new authors?
Keep going. All authors start at the bottom because everyone's writing careers start with one idea. You are not alone 🙂
What is the best advice you have ever heard?
There is a right time for everything. If your book is not getting published then dont stop, but stop stressing too, because it will get published when the time is right.
What are you reading now?
The Surgeon by Tess Gerritsen
What's next for you as a writer?
I dont know, I'll see where life takes me 🙂
If you were going to be stranded on a desert island and allowed to take 3 or 4 books with you what books would you bring?
The Surgeon series
Author Websites and Profiles
Malaika Gilani Website
Malaika Gilani's Social Media Links
Goodreads Profile
Facebook Profile
Twitter Account