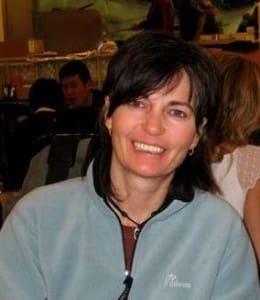 Tell us about yourself and how many books you have written.
The Distracted Yogi is my first book & has morphed into a trilogy-of-a-kind! I've felt compelled to tell the true story of becoming brain-injured and the subsequent Trauma-to-Dram-to-Transformation which soon followed. While I'm new to the writing arena somehow this book just flowed out & onto the keyboard, almost effortlessly. In less than 6 weeks the book was done but then the editing, cover design & formatting took more twice that time! It was a grueling process reliving & re-experiencing the trauma of my brain injury but more difficult was the pain of loss on so many levels: career, health, self-esteem, social circles, physical fitness & relationships to name a few. My story appeals to not only brain injury survivors or their care-givers but to a broader audience of persons who may be struggling through trauma of all kinds & also those who love them.
What is the name of your latest book and what inspired it?
My first & only published work is called The Distracted Yogi: How I reclaimed My BLISS After Brain Injury & Trauma. The sub title covers the journey after the fact & the Title refers to a description of my former & new selves-integrated. Yoga & Meditation were a huge part of my day-to-day life prior to me being hit by a car while riding my bike. I was a calm, centered & stable person before my accident but afterwards, well, distracted was probably the least of my troubles yet it was also the most persistent symptom post accident. I knew early on that I needed to write this book. It was apparent to me that very few people really grasped what had happened to me & what life was like for someone with a closed-head injury. Those people who were often referred to in some circles as 'The Walking Wounded.' I also discovered my own ignorance about head injury & concussion syndrome in the process of recovering from a brain injury & from the long, painful journey of reinventing myself.
Do you have any unusual writing habits?
I don't know. I wake up at around 4-5 am & write until noon usually 1800-2200 words per day. I generally go for a short hike afterwards to refresh myself then leisurely hang out with my cat Martin or run errands & catch up with friends, is that weird?! I stay off the internet & ignore emails during my writing hours. I write seven days a week until the story is finished & there's nothing more to be expressed. I don't know how or why this routine came into being but I think participating inan online contest called The TransformationContest.com was pivotal in helping me establish good writing habits.
What authors, or books have influenced you?
F Scott Fitzgerald. His passion but also too the way he captured what sometimes seemed like a brutal bleakness of his inner world. Marianne Williamson, all of her books but especially A Return To Love. I met her a few years back & she even let me hug her! Wayne Dyer, Sol Mongerman, Louise Hay. I'm currently reading a few books by Martha Stout: The Myth of Sanity & The Psychopath Next Door, and probably one of the most influential books I've ever read, A General Theory of Love. Also, Confessions of an Economic Hit Man.
What are you working on now?
I have 2 projects on the go. I don't think I imagined I'd be writing 2 books simultaneously but it just seems to roll out that way! The prequel to The Distracted Yogi-The Reluctant Lesbian: The Closet Revealed, which chronicles my life prior to my accident & a subject that I believe is rarely told especially in mainstream literature, that is the inner world of Gays & Lesbians. A story told from the perspective of someone like myself who left a husband & the 'Straight' life but never really felt like I belonged anywhere & ultimately became just a caricature of the Gay Community in order to fit in.
The other book is my story post-Distracted Yogi & is titled 'The Handbook of Harmony: How to survive & thrive in an Insane World!
What is your best method or website when it comes to promoting your books?
I'd say it has to be a multifaceted approach. Facebook fan pages are a great way to honor your readers interest in you & your work. People sometimes want & need to connect with the author so give your audience something in return for their interest. I post pictures related to my book which give that little extra to those who want to know more.
Put the time in on websites which promote free downloadable ebooks. There are dozens of them most are free & they want to display your works. Engage people with a blog…I know many people say that blogs are dead & on their own there is little chance of anyone ever landing on your page but link your blog by way of partnering with others. Form alliances & friendships & promote others as well. Their success is your success too.
Do you have any advice for new authors?
Get involved in a structured group of some kind such as Writer's Groups on Facebook, Meetups etc. Become Social Media savvy & get comfortable with self-promoting. Start promoting your book Before it's completed, as early as 3-4 months before. Some people recommend 6 months! Join a Toastmasters or other speaker-training group. Probably the most important step is the structured group because out of this connection your discipline will become established enough for you to actually complete your work. The most influential action I took was entering the transformation contest.com, I believe there is another one about to start. It runs for 90 days & provides free resources & a closed community of contestants, all online, for those committed to making a radical change(s) in their life in the next 90 days. It was critical for me because the structure of the contest meant my commitment to write my first book was completely accountable to all the other contestants, all 47,000 plus of them! Highly, highly recommended & it's free to enter plus there are thousands of $$ in prizes.
What is the best advice you have ever heard?
Get a plan & stick to it. I purchased a very inexpensive eBook titled 'How to Write a Book in 21 Days or less: That Readers will love!' by Steve Scott. This little book gave me a simple map to follow which combined with a supportive community proved to be a winning strategy. Don't go in alone…it doesn't have to be that brutal! Also, about a month into my process I wrote something called 'Ode to Newbie Writers'…here it is:
Learning to Write your first book is just like Military Basic Training & We are all running the same Obstacle Course!
You start out enthusiastic but once you've glimpsed the course ahead your feelings rapidly change into those of dread and insecurity. "I can't do this, Can I?!"
Then, you start, looking around for a cue some clue from others; you slowly begin to move through the course laid out in front of you.
Then before you know it, you're down on your hands and knees crawling around in the muck that is your thoughts, "What am I doing here I'm not even a Writer et al-am I?!"
Then, you're on your feet again, dodging doubt, running ahead but then once again the path becomes confusing. "Do I jump or wade across the watery chasm that is my story?!"
You eventually take a leap, now you're feeling fantastic because you know you belong, but then, an enormous wall looms just ahead, "Oh God, now what?!"
You grab onto the dangling rope-ladder and struggle and struggle to climb up the steep wall that is your nemesis, Doubt and Despair. You continually fall and slip-back several notches on the ropes but you keep going because you know the top of the wall is near. You look-up thinking you must be there but it continues to rise high above you and you feel frustrated and for a moment you consider quitting; packing it in completely. You ask yourself "Why am I even doing this?!,"Who would even notice if I didn't finish?!"
Then it occurs to you-YOU Would Notice. Now you want to get over the wall just for you, because you must. This was exactly what you needed; a little burst of energy to get you up and over the top, the final obstacle-YOU DID IT!!
YOU ARE DOING IT, JUST KEEP GOING!
What are you reading now?
Martha Stout The Myth of Sanity, The Holographic Universe, The Stand, Stephen King.
What's next for you as a writer?
I'm working on my speaking skills because that's something I absolutely love to do-Talk! When someone asks to to describe my book(s) is a huge pleasure & opportunity to engage a reader. My first official speaking engagement is in a few months & I'm really stoked about it!
If you were going to be stranded on a desert island and allowed to take 3 or 4 books with you what books would you bring?
A Return to Love, Marianne Williamson, Songs of Kabir, A General Theory of Love & War & Peace.
Author Websites and Profiles
Michelle Desgagne Website
Michelle Desgagne Amazon Profile