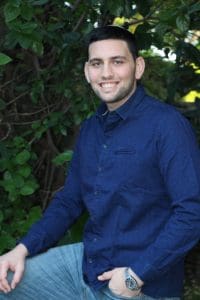 Tell us about yourself and how many books you have written.
I've been weaving stories ever since I could talk. I was the kid in the back of the classroom, spacing out during class out the window, watching dragons and goblins wage war in the school playground. Never able to sit still and always the day-dreamer, I wrote my first novel in elementary school, then completed this work at the age of sixteen. In my spare time, I received a degree in bio-medical engineering, and am currently writing my way through medical school! I already have most of the series written, and have begun two other books series as well! My other hobbies include playing the piano, writing music, and singing.
What is the name of your latest book and what inspired it?
My latest book is title The Nexus Mirror. It all started when I was spacing out in physics class. While the class was discussing wave motion, I was sitting there thinking about a device which could stop all sound by emitting an equal and opposite sound wave. Then I started thinking about what abilities someone would have if they could control sound waves. From there the world building began, and the idea just kept growing and developing.
Do you have any unusual writing habits?
Almost all of my ideas were conceived while on a jog. I don't run with music. Instead, my creative energies go wild, and I see the world around me change to one of fantasy. I get quite the speed boost when I see a nasty demon on my tail!
What authors, or books have influenced you?
I've been influenced by many fantasy books with multiple main characters. I found the change in POV refreshing and exciting, and tried to apply that to my works.
What are you working on now?
Trying to finish up Chronicles of the Enlai, as well as another hard-core sci-fi series, and a more fantasy-based series.
What is your best method or website when it comes to promoting your books?
Be open to anything and everything, and always ask for advice.
Do you have any advice for new authors?
Don't give up. Never take no for an answer.
When there is a will, there is a way.
What is the best advice you have ever heard?
As I said before, when there is a will, there is a way. If you want something badly enough, then decide from the get-go that you will accomplish it. Believing in yourself is half the battle.
What are you reading now?
Besides for medical textbooks, I'm in the middle of the Codex Alera series by Jim Butcher.
What's next for you as a writer?
To finish this series, and then move onto the next! The worlds are limitless!
If you were going to be stranded on a desert island and allowed to take 3 or 4 books with you what books would you bring?
First of all, a desert survival guide of course. For entertainment purposes though, I would take Name of the Wind. That book is pure genius.
Author Websites and Profiles
Noah Michael Website
Noah Michael Amazon Profile
Noah Michael's Social Media Links
Facebook Profile