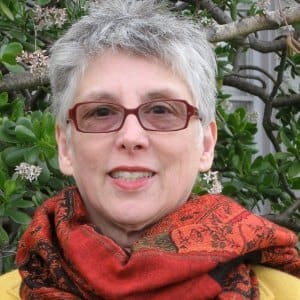 Tell us about yourself and how many books you have written.
I grew up in the Midwest and reading was my main entertainment activity. But I also started writing at a a young age, spending one summer during high school typing on a manual typewriter the story of children living in The White House.
I am not sure how many books I have written as I have several first drafts of books and some partial drafts. At the moment I have 12 fiction and nonfiction ebooks on Kindle (3 of which have paperback versions) and 2 paperback-only books on Amazon.
What is the name of your latest book and what inspired it?
My latest published ebook is the Rebecca Stone mystery CAST THE FIRST STONE (with the follow-up short story ebook TWO BIRDS WITH ONE STONE). The Wharton School figures in the plot, and I have an M.B.A. from Wharton. Plus Rebecca is a newspaper reporter, as I once was, and I do live in Los Angeles, where the stories are set.
In addition, I often share information online about getting help for PTSD, and CAST THE FIRST STONE has a non-combat trauma PTSD subplot.
Do you have any unusual writing habits?
I wouldn't call this unusual — but I do frequently write scenes in my head so that, when I sit down at the computer, the scenes are ready to be "typed."
What authors, or books have influenced you?
I read a wide range of fiction and nonfiction books. I particularly like P.D. James, John Le Carre and Martin Cruz Smith. Of course, I also love Agatha Christie.
What are you working on now?
I am in the midst of writing or revising several books. One new project is a YA short story — PINKY SWEAR — that is a prequel to my women's friendship novel MRS. LIEUTENANT. The short story takes place at Ft. Knox six years before the novel and features a teen girl who grows up to be one of the four POV women in MRS. LIEUTENANT.
What is your best method or website when it comes to promoting your books?
More and more I focus on utilizing Amazon's opportunities to promote my books. I even wrote a nonfiction ebook about this — TOP TIPS FOR HOW TO MARKET YOUR BOOK ON AMAZON AND FACEBOOK.
Having said that, I am starting to pay much more attention to Goodreads. This is partly because Amazon acquired Goodreads and partly because Goodreads is a site composed of BOOK READERS! In fact, through April 24th, I have listed 10 copies of my teen book HOW TO SUCCEED IN HIGH SCHOOL AND PREP FOR COLLEGE as a Goodreads giveaway. This is the first time I am trying out this promotional opportunity.
Do you have any advice for new authors?
If you truly want to write, then do so . And if so, be willing to revise and revised and revise. On top of that, you must be willing to learn as much as possible about book publishing and promotion in the age of the Internet.
While there are many opportunities to promote your books, there are not endless hours in the day. So you must be selective about where you spend your time promoting in order to have time to write.
It can be very frustrating juggling these two hats, and I sometimes have to remind myself that "Rome wasn't built in a day."
The most important advice: Never give up! Keep learning and moving forward.
Oh, yes, and have an open mind to advice, but do not take everything you are told as the absolute truth. Evaluate for yourself what you learn and be willing to be flexible! If something doesn't seem to work for you, try something else.
What is the best advice you have ever heard?
Do not take negative reviews personally. Frequently these negative reviews are actually about the person writing them and not about you or your book.
What are you reading now?
I read several books at once. The two main ones at the moment are: THE ELEGANCE OF THE HEDGEHOG by Muriel Barberry and the thriller MOSAIC by Gayle Lynds.
What's next for you as a writer?
I want to finish PINKY SWEAR, finish the comic thriller HOT POTATO, work on the spy thriller TERMINAL LEAVE, start writing CIA SPY GUY (sequel to my ebook CIA FALL GU), and revise 2 or 3 more Rebecca Stone mysteries plus work on several other projects.
What is your favorite book of all time?
I love so many books, but I have to say that recently I read for the first time Harriet Beecher Stowe's UNCLE TOM'S CABIN — and I think the book is just brilliant. I was blown away by how the author used an enthralling fiction story to reveal the evils of a slave society. A very powerful story!
Author Websites and Profiles
Phyllis Zimbler Miller Website
Phyllis Zimbler Miller Amazon Profile
Phyllis Zimbler Miller's Social Media Links
Goodreads Profile
Facebook Profile
Twitter Account
Pinterest Account