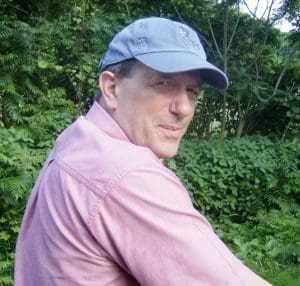 Tell us about yourself and how many books you have written.
Being, Essence & Motion: Aikido as a Way of Understanding is my first book. It is a memoir of sorts, but also contains many practical training tips, especially related to development of Mind/Body Coordination.
My other writing efforts are concentrated in the field of Mathematics where I have posted several papers to pre-print archives. My area of study is set theory and the foundations of mathematics.
What is the name of your latest book and what inspired it?
My latest book is titled Mind/Body Coordination, The Ki in Aikido. It is a work in progress.
Do you have any unusual writing habits?
No.
What authors, or books have influenced you?
Authors: Stephen King, J.R.R. Tolkien, Peter F. Hamilton, Stephen Hawking and Samuel R. Delany.
Books: LOTR, The Stand, On the Shoulders of Giants, Dhalgren and anything written by Peter F. Hamilton
What are you working on now?
Mind/Body Coordination, The Ki in Aikido and Interval Sieve Algorithm, Creating a Countable Set of Real Numbers from an Open Interval.
What is the best advice you have ever heard?
"Take what you need and leave the rest" and "measure twice, cut once".
What are you reading now?
The Elven by Benhard Hennen
What's next for you as a writer?
We'll see.
If you were going to be stranded on a desert island and allowed to take 3 or 4 books with you what books would you bring?
LOTR, On the Shoulders of Giants, Architectural Graphic Standards.