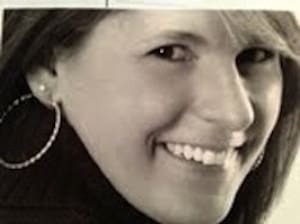 Tell us about yourself and how many books you have written.
Donna Zadunajsky Malacina was born and raised in Bristolville, Ohio. She is 41 years old and resides in Homer Glen, Illinois. Ever since she was a teenager, she had an interest and a dream to write books. Six years ago that dream came true. She has written seven children's books that are about her daughter and all the adventures that she has done in her young life. They are currently on the Barnes and Noble and Amazon website and at www.littletscorner.com, available in eBook and paperback.
She spends her time writing short stories as well as novels. She published her first novel, "Broken Promises," June 2012, which is based on her life with an alcoholic and has currently finished her second novel "Not Forgotten" in May 2013, which is fiction and deals with some aspects of her life.
Besides writing, she enjoys spending time with her twelve-year-old daughter and her husband, their two dogs and two cats. She enjoys collecting Elvis Presley memorabilia, reading, working on crafts, and gardening. She graduated from The Institute of Children's Literature.
What is the name of your latest book and what inspired it?
Not Forgotten, is my latest book. It was a story I started about seven years ago and decided it needed finished, though the complete story has changed to what I originally had.
Do you have any unusual writing habits?
My writing habits have changed, I write characters and parts of my plots out before I even begin writing. I also do lots and I mean lots of research as I tend to add tons of facts in my novels.
What authors, or books have influenced you?
Stephen King inspired me when I was a teenager and as I got older he still is at the top of my list, but I also like Kristin Hannah and Nicholas Sparks and many many more different authors.
What are you working on now?
I am working on my third novel, though I'm not sure of the title yet. After my last novel "Not Forgotten", which at the end of the book should have named it "Destiny Lane". So now I wait until the first draft is finished before giving my book a title.
I don't really like to discuss to much of the book before I'm finished, mostly because things change as I'm writing.
What is your best method or website when it comes to promoting your books?
I love Amazon, but there are hundreds of different places I go to promote my books. I also post on Facebook and twitter. I have a blog that I use to talk about my books as well.
Do you have any advice for new authors?
My advice to other authors, especially new. Never stop trying. Write as much as you can everyday or when you can write because the more you work with it the better you will become.
What is the best advice you have ever heard?
The best advice I got when I first started writing novels was to sit and finish the book no matter what. I had two books going at the same time and was always making up excuses not to continue. I went to my local library that was having an Author Event and one author said to just pick one and work on it until it is finished. Make a goal when you want to complete the book and work towards that goal.
What are you reading now?
I read many books at a time, never was like that before but I seem to be able to absorb multiple books at once.
I am reading Barely Breathing by Heather Allen.
What's next for you as a writer?
I hope to continue writing, it's what I love to do. I want to write to inspire other people and have them read what I write.
If you were going to be stranded on a desert island and allowed to take 3 or 4 books with you what books would you bring?
Tough question! "A Bend in the Road" by Nicholas Sparks, "Misery" by Stephen King, "Fly Away Lane" by Kristin Hannah and "Magic Hour" by Kristin Hannah.
Author Websites and Profiles
Donna Zadunajsky Website
Donna Zadunajsky Amazon Profile
Donna Zadunajsky Author Profile on Smashwords
Donna Zadunajsky's Social Media Links
Goodreads Profile
Facebook Profile
Twitter Account
Pinterest Account