Writing a book is the easy part. Marketing the book is the tough job. I like helping authors sell more books. We have helped many authors sell more books. Here is just a short sample of the testimonials we have received for our $10 eBook Promotion.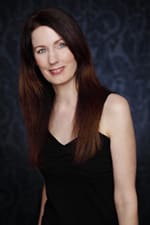 "Just wanted to send a personal note of thanks for the hard work and effort you put in to help me promote Under Fire last week. It's now an Amazon bestseller across the US, UK and Australia in both Techno thrillers and Women's Fiction –> Action & Adventure which is so much more than I could have hoped for.
I was just after a few more sales to curate some reviews! Thanks again – and I'll be in touch when my current WIP is ready to be unleashed! – Regards"  – Rachel Amphlett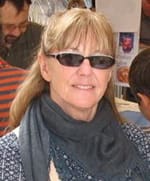 "With help from The Awesome Gang, my dystopian science fantasy, Khe climbed to number 5 on the Amazon Science Fiction Adventure board and to 6 for Epic Fantasy on its free day. Thanks Vinny! It wouldn't have happened without you." – Alexes Razevich author of KHE.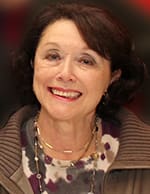 "The promo went fantastically well. I consider Awesome Gang to be a valuable part of my marketing strategy. I had over 28,000 downloads in the two days that "Shooting Stars and Other Deadly Things" was featured and sales have picked up on all the other books in the series as well. You are truly awesome. Thanks so much for featuring my book. I'll look forward to doing another promo with you in the near future." Nancy Tesler
"I had never had a free giveaway on Amazon until recently, so I was flying blind to a certain degree. Some friends suggested publicizing the event on a few Facebook pages, including the Awesome Gang page. It would be impossible to say how much of the success of that event was directly attributable to the Awesome Gang, but I can say that the success of the event surpassed my wildest hopes and dreams. You can bet that any time I plan a free giveaway in the future, the Awesome Gang will be on my short list of sites to visit!" – Jim Henry, Author – Universal Life Force Series featuring Antiquity Calais.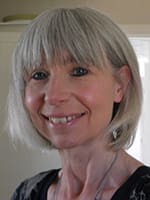 "Awesome gang is the number one site for authors to interact. It`s fun, friendly and full of useful tips. Can`t recommend enough. Just a few weeks ago I knew next to nothing about social networking let alone book promoting, but in no time at all I have not only found my feet in the publishing world, but made lots of new friends on the way. Need some help with how to get started? Just ask Vinny. This site is all about help; one person helping another to the mutual benefit of all, so join `Awesome Gang` today and become part of the best ever writing family!" – Amanda Bruce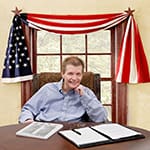 "I can honestly say as a member of 7 different writer groups on Facebook and other social media, AwesomeGang is unique.  Being an aspiring author with only 1 self published book so far, AwesomeGang has provided me with useful feedback and relevant resources from experienced and quite successful authors.  The discussions are frank, contemporary and highly productive for the emerging author.  Though extremely friendly, these question & answer sessions tend to avoid pointless chit chat, but rather focus on essential material that is highly beneficial.  The site provides invaluable promotional services and encourages quality development of each author's individual skills in the literary craft.  Personally, I highly recommend http://www.awesomegang.com to every serious author that I encounter." – Author Tom Ufert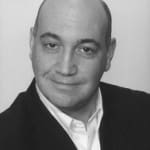 "What a great support group I have found in the Awesome Gang. Vinny has gathered a great group of writers and authors who share tips, promo ideas and more in an effort to help one another out." – Brian Shirley
With your assistance I achieved a 50% increase in downloads during my recent Amazon Free Read promotion of Who is He? Thank you. Gwen Reekie
Thank you, Vinny, for your wonderful help getting the word out about Twig Stories' free kindles. Over 6,000 kindles were downloaded worldwide. Your Awesome Gang was an excellent choice to showcase my books. They are friendly, professional, and quick to respond! – Jo Marshall – Twigstories.com
I just want to take a minute to sing Awesome Gang's praises. Vinny is one of the most responsive people that I've dealt with yet. He's super helpful and always takes the time to confirm and make any necessary changes I might have with my adds. I just love quality customer service and people that do their job well. Lizzie Garrison
Hi Vinny – Just a note to thank you for your promotion of Drums' Amazon free recently. I had over 1400 downloads, the best result so far for me. Gwen – Gwendoline-Ewins.com
Vinny, Thanks again for a really great opportunity that doesn't try to climb into Indie Author's wallets! Your range and reach is just getting better and better. Now Awesomegang Newsletter will be a regular part of my marketing plan for every new book… even some old ones that need a jump-start! Richard Sutton – SailleTales.com
Get your book featured for only $10 by entering your information here and click the yes for featured option on the bottom.