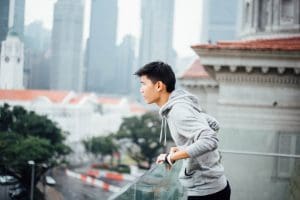 Tell us about yourself and how many books you have written.
I've written many books over a number of categories including non-fiction, fantasy and science fiction, but I've officially made the jump to erotic fiction.
What is the name of your latest book and what inspired it?
My third and most recent erotic book is called 'Bear Prison.'
Even though its not a horror, I was inspired by the movie 'Saw.' This book definitely has a psychological element to it.
Do you have any unusual writing habits?
When I can't think of an idea to move the story forward I will sometimes jump up and down while blasting game soundtracks.
What authors, or books have influenced you?
Weirdly I have to say Enid Blyton. Not weird because she isn't incredible, but because I write erotica.
Her descriptive powers have influenced me a lot my whole life.
What are you working on now?
A fourth book called 'The Twink Feet Code."
Its aah… exactly what it sounds like
What is your best method or website when it comes to promoting your books?
My website at saltymilkstory.com has an unfolding plot that updates with a new chapter every week.
I think people come to read the unfolding story and learn about my books there.
Do you have any advice for new authors?
Try to avoid procrastinating. It's a rabbit hole of despair
What is the best advice you have ever heard?
Finish the damn book – Catherine Ryan Howard
What are you reading now?
I'm reading 'Without You There is No Us: Undercover with the Sons of North Korea's Elite' by Suki Kim. Really moving stuff
What's next for you as a writer?
I'm gonna keep on writing Erotica and try to make it as far as I can
If you were going to be stranded on a desert island and allowed to take 3 or 4 books with you what books would you bring?
The entire Series of Unfortunate Events by Lemony Snicket.
What better way to pass the time while passing slowly into madness
Author Websites and Profiles
Julien Chen Website
Julien Chen Amazon Profile
Julien Chen's Social Media Links
Goodreads Profile