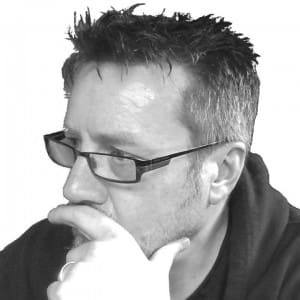 Tell us about yourself and how many books you have written.
My name is Michael J Synnott and I'm a sci-fi/fantasy writer from Ireland. I've been writing technical articles for IT industry magazines on and off for twenty years, but I published my first novel, The Magus Conspiracy, Book I of the Tír Saga, in 2013.
What is the name of your latest book and what inspired it?
In May 2013 I published my first novel, The Magus Conspiracy (CreateSpace; ISBN:1470080842.) It centres around three teenagers who get embroiled in a 12,000 year old conspiracy when their parents disappear in mysterious circumstances. It was inspired by the places I hung out in and comics I used to read as a child in Wicklow, Ireland in the 1970s.
Do you have any unusual writing habits?
Here's a strange one: I do most of my writing on public transport. I still work in IT and I have about fifteen hours a week where I have to sit on my arse on a coach. I used to listen to music or doze in that time but I found out accidentally that if I find a quiet seat and crack open my laptop, I can be amazingly prolific during those fifteen hours.
What authors, or books have influenced you?
I'm hugely influenced by fantasy or sci-fi books that involve alternate universes or realities. I'm also blown away by epic sci-fi with really clever extrapolations of what will be possible with physics and mathematics in the future; stuff like EON by Greg Bear, the Hyperion Cantos by Dan Simmons and almost anything by Iain M. Banks. I also love hard-boiled thrillers with edge of the seat action, detective novels and stuff with ancient puzzles which get uncovered and must be solved. There are elements of all those things in my first book.
What are you working on now?
I'm currently working hard on the sequel to The Magus Conspiracy, 'The Lebor Stara' which is slated for publication in March 2014. I'm also preparing for the final book in the trilogy, as yet unnamed, which will be published in December 2014.
What is your best method or website when it comes to promoting your books?
I am pretty clueless about how best to market my books, I'll be honest. I have been using Facebook fairly extensively but probably not in the most effective way. I recently engaged an Irish marketing company called STOMP to help me out with this. They have got me using FB more effectively and have finally gotten me on to Twitter, although they tweet far more in my name than I do. They're also helping me to sort out my frankly hideous website – the state of which is a disgrace, given that I'm a software developer with thirty years experience under my belt!
Do you have any advice for new authors?
Don't be afraid; jump right in. Even if you think your spelling and grammar isn't up to scratch, get your first draft down then show it to someone you trust to help you with sharpening it up.
Also, I recently wrote the following short blog post about coping with writer's block:
1. Re-read one of the books that inspired you to write in the first place. My go-to sci-fi novels are Eon by Greg Bear and The Mars Trilogy by Kim Stanley Robinson. The Talisman by King and Straub is another favourite. After a chapter or two I'm generally raring to go again!
2. Do something tangential to the writing of the book like drawing a family tree, drawing a map, designing a building or a town. Imagine how you would describe it on paper as you're doing it. This puts your head into the right space to be creative about your theme, but takes away the pressure of having to write word-after word. If you're good at art and graphics you might even be able to use the resultant illustration in your book! The cube on the cover of my book The Magus Conspiracy was the result of one of those 'avoiding writing' sessions. http://www.kobobooks.com/ebook/The-Magus-Conspiracy/book-KeNuw-VqmUuRI1wr5EGObg/page1.html
3. Drink a small amount of something alcoholic before you sit down to write. When I go out to socialise I'm a beer and whisky drinker (c'mon, I'm Irish!) – and I like an occasional glass of red with dinner – but what works for me to loosen the gears when I'm blocked is a chilled glass of white wine. Only white wine; all the rest just make me drowsy and distracted. And I'd almost never drink white wine otherwise. Strange, huh?
4. When all else fails, grind the words out one by one. Even if it's horrid, turgid gunk that no-one in their right mind would read, even if it's written in kindergarten English (or whatever your chosen language is), you're writing and being productive. You can always go back and fix it later.
5. Above all, never worry about it if you're blocked. Worry is pointless and it only exacerbates the problem.
What is the best advice you have ever heard?
Kill every adverb and almost every adjective from your writing. Treat every such embellishment with the utmost distrust and only leave it in if its pulling its weight.
What are you reading now?
The Istanbul Puzzle by Laurence O'Bryan
Cloud Atlas by David Mitchell
Slant by Greg Bear
The January Flower by Orla Broderick
Pelican Bay by Jesse Giles Christiansen
What's next for you as a writer?
Getting an agent, getting a decent publishing deal and getting the hell out of IT so I can write full time.
If you were going to be stranded on a desert island and allowed to take 3 or 4 books with you what books would you bring?
I'd bring two books. One; a large plastic inflatable book about three metres long, and two; a tutorial book entitled 'How to make oars out of sand.'
(I wish I could lay claim to that as my own, but that's from the stand-up of an Irish comedian called Ardal O'Hanlon who played Fr. Dougal on the Channel Four show Fr. Ted.)
In all seriousness, I would bring EON by Greg Bear, The Lord of the Rings, The Hyperion Cantos by Dan Simmons and The Stand by Stephen King.
Author Websites and Profiles
Michael J Synnott Website
Michael J Synnott Amazon Profile
Michael J Synnott's Social Media Links
Goodreads Profile
Facebook Profile
Twitter Account
Pinterest Account