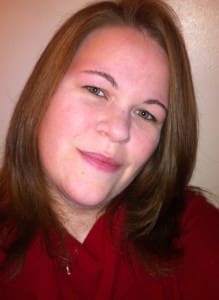 Tell us about yourself and how many books you have written.
I am a stay at home mom in Pennsylvania that loves hockey, reading, writing, and bonfires. Currently I have 3 books released in two different genres.
What is the name of your latest book and what inspired it?
Soul Promise (The Soul Mate Series) book two was inspired about half way through completing book one, True Connection. I knew there was a story to be told for the main character, Henry. He is such a strong character that he just consumed me, he took over completely, and I knew I needed to write his story.
Do you have any unusual writing habits?
I think the strangest thing about how I write is that I need music and I cannot write out of order. I'll take notes for future scenes and characters and such, but I need to write in sequential order.
What authors, or books have influenced you?
The list of authors and books that have influenced me is a long one, but choosing one author, I'd have to say Carey Heywood. She was one of my first friends when I started this writing journey and she's helped me when ever she could. I was there in spirit when she wrote heartbreaking scenes, when she felt like a failure, when she felt overwhelmed by the love from readers. She is the sweetest person and friend.
What are you working on now?
I'm currently working on a Young Adult Contemporary titled Pucked. The story follows two teenagers, Riley and Audrey, through their chaotic journey to adulthood. It centers a lot around Parental Alienation and the lasting damage that sticks to the child and how those around the child cope.
What is your best method or website when it comes to promoting your books?
I use a mix of facebook, instagram, pinterest, my blog, and twitter. I don't promote myself as often as I should as I'm mostly focused on my writing and promoting others.
Do you have any advice for new authors?
Reach out. That's the best thing I can tell anyone wanting to begin their journey. Do not be afraid to contact other authors or writers. I'm such a shy person most of the time, but the best things happen when I reach out to others.
Also, you'll NEED an editor. Don't skip that part, ever! Betas and proofreaders are AMAZING, but you will definitely need an editor. Talk to the editor, tell them your desires, make sure you're compatible on a professional and personal level. My editor and I have a pretty intimate relationship in terms of professionalism. We communicate when there isn't work to be done for either of us, we support each other, and are friends. For me, if the person you are working with doesn't like you, they won't take your work serious. You have to trust yourself and your book baby, but you also have to trust the person you're sending your book baby off to. If you can't trust them, you'll question everything they suggest and essentially waste each other's time and money. If the editor you're thinking about offers a test sample, take it, learn from it, get a feel for them as a person and as an editor. Don't be upset if it doesn't work out, you'll find the editor you need. Take in my first piece of advice and reach out.
What is the best advice you have ever heard?
"If you don't FEEL the words, scene, character, story, etc. Don't write it."
I'm not sure who said it, but I know who said it to me. Basically, write what you feel. If you're writing and you aren't really feeling what's happening in the story at the time, your words won't reach the level of impact that you want them to. You want your readers to FEEL what your characters are doing, if you don't feel it, how are they supposed to?
What are you reading now?
I'm currently reading two things.
The Whiskey Prince by Toni Aleo and a secret novel that I'm beta reading for an author friend that I can't name.
What's next for you as a writer?
Well, after I publish my YA contemporary, I have two adult novels and the third installment in my YA Paranormal Romance series to get out. I'm planning on being very busy writing. I have one appearance scheduled, July 2015 in Harrisburg PA for the Kiss and Tell author event and a few appearances lined up at a local bookstore that sells my books, Irvin's Books in West York PA.
If you were going to be stranded on a desert island and allowed to take 3 or 4 books with you what books would you bring?
I would have to take Alex The Fey series by Claudia Hall Christian, as many of those books as I can get away with. I love them all.
Author Websites and Profiles
Rachel Walter Website
Rachel Walter Amazon Profile
Rachel Walter Author Profile on Smashwords
Rachel Walter's Social Media Links
Goodreads Profile
Facebook Profile
Twitter Account
Pinterest Account